Monday, November 25th, 2013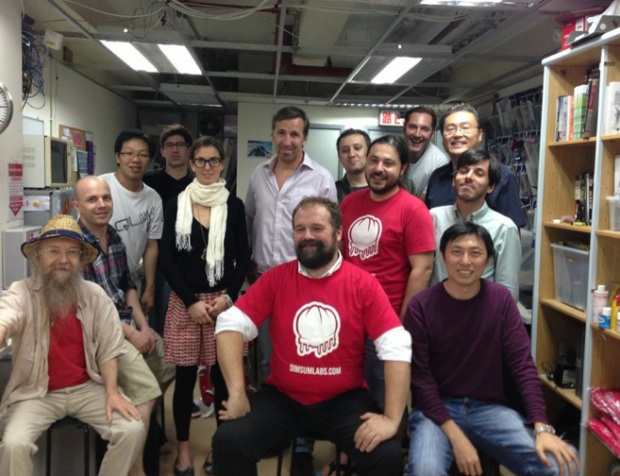 (originally posted on Makezine)
Right after the overwhelming experience of Maker Faire Rome I left Europe for a week a quick tour in China. There are a lot of cool things happening there. I'd been to China twice before for a very short time so this time I wanted to spend a few days to meet with people and take part in some cool events going on in Shanghai and Shenzhen. I accepted an invitation to give a talk about Arduino at the School of Design of Hong Kong Polytechnic University and while I was there, William Liang (adjunt assistant professor at the same university) took me to visit the local community at the Dim Sum Lab hackerspace.
Dim sum is a delicious, Hong Kong speciality composed of a myriad of different, bite-sized delights. Similarly, the DimSum Lab hosts different types of communities with various interests, from coders to makers.
I then flew to Shenzhen to meet with the people at SeedStudio who took me around the city to discover the different opportunities this city offers. Makers are closer to the manufacturers here and have easier access to new components and parts. Clearly there is an advantage and certain makers, if they get organized, can jump quickly from a small idea to large scale manufacturing for a much lower cost.