Monday, July 14th, 2014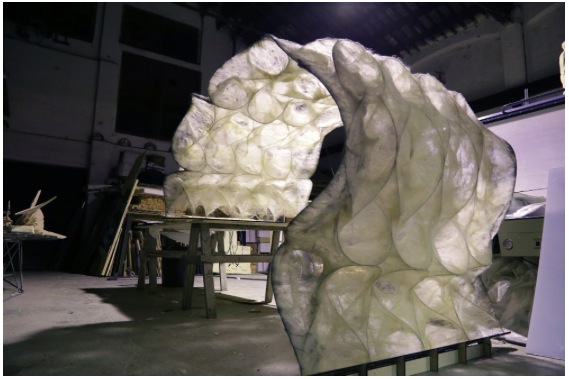 During Fab10- Fab Festival in Barcelona I met Jin Shihui who introduced me to CandyProject, a research project exploring the process of spraying natural fiber to create a non-woven textile that can be used to produce anything from building components to ornamental artifacts.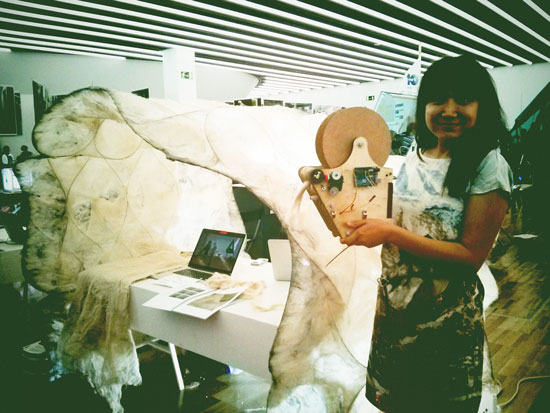 By means of air pressure we separate the fibers from a roving allowing them to self-organize and reassemble due to the surface tension caused by a fine mist of adhesive. This creates a controlled fibrous aggregation producing an emergent morphospace encompassing the initial substructure.
The robot Jin is holding in her hands in the picture above uses air pressure to separate fibers into individual strands. While the fibers are still separated they are embedded with an adhesive spray and all parameters are controlled within the robot  with an Arduino Uno: (more…)