Monday, September 19th, 2016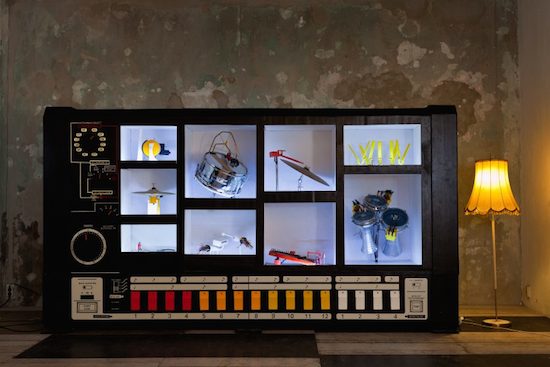 The MR-808 robotic drum machine looks like a gigantic Roland synthesizer, but plays with real instruments!
The Roland TR-808 was released in 1981 and was meant to replace a human drummer for practice purposes, but was instead used to produce music itself, helping to birth the electronic, techno, and hip hop genres. Moritz Simon Geist and the Sonic Robots collective, however, decided to turn this on its head, with a machine made to look like a gigantic '808, but containing real instruments.
With a variety of hardware, including an Arduino Uno and Mega, an audience can program the MR-808 using a tablet and get down to the grooves they create themselves!