Tuesday, November 15th, 2016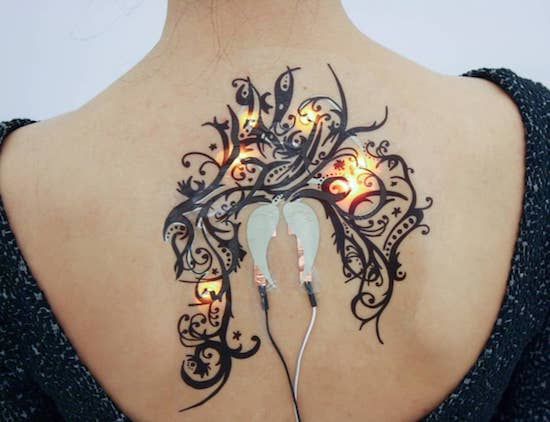 Developed by a team of UC Berkeley students, Skintillates is a wearable technology that mimics tattoos.
When you think of temporary tattoos, you likely think of something that comes out of a gumball dispenser, or perhaps "art" that you got on a spring break trip. As interesting as those may be, Skintillates is taking things to the next level.
These "epidermal wearable interactive devices" can serve as everything from passive and active on-skin displays, to capacitive and resistive sensors for controlling gadgets, to strain gauges for posture detection. (more…)