Friday, March 10th, 2017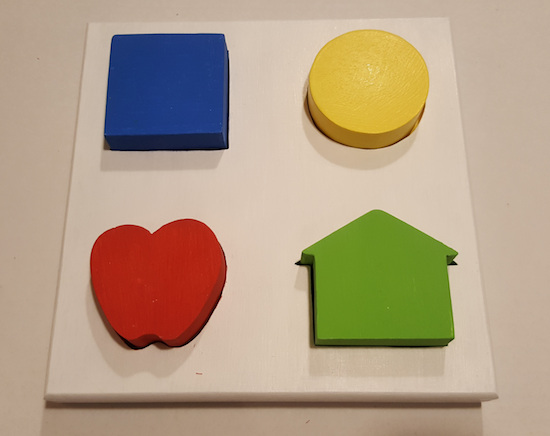 Using two Arduino Micros, these parents created a unique Lea shapes puzzle for their daughter Rebecca.
Because of a medical condition, Rebecca will need to have her vision assessed at the age of two or younger. This means that she'll have to be tested without yet knowing her alphabet, and instead need to be familiar with Lea shapes which can act as a substitute for letters in a vision test. Unfortunately, her hearing is also impaired, meaning that a non-visual type of stimulus is needed to encourage a correct response.
To accomplish this, her parents came up with an excellent puzzle system, where when one of these shapes is dropped into the correct slot, the smart lights in the room change to the corresponding color. It's an interesting project that will hopefully help with a pressing need.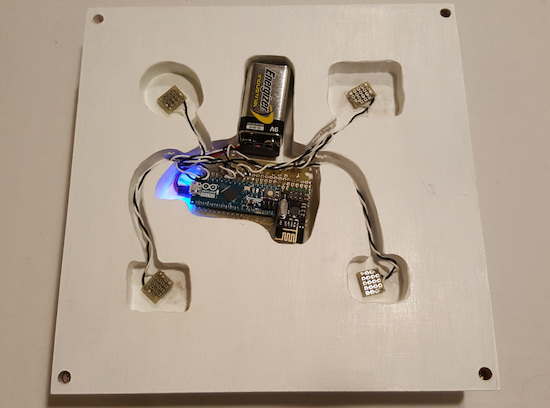 In terms of hardware, a Raspberry Pi 3 is used as a central hub along with a Hue smart lights bridge, which is paired with a couple of Arduinos and 2.4GHz radio modules that handle the wireless communication between the two devices. (more…)