Arduino and Google launch new Arduino Education Science Kit!
—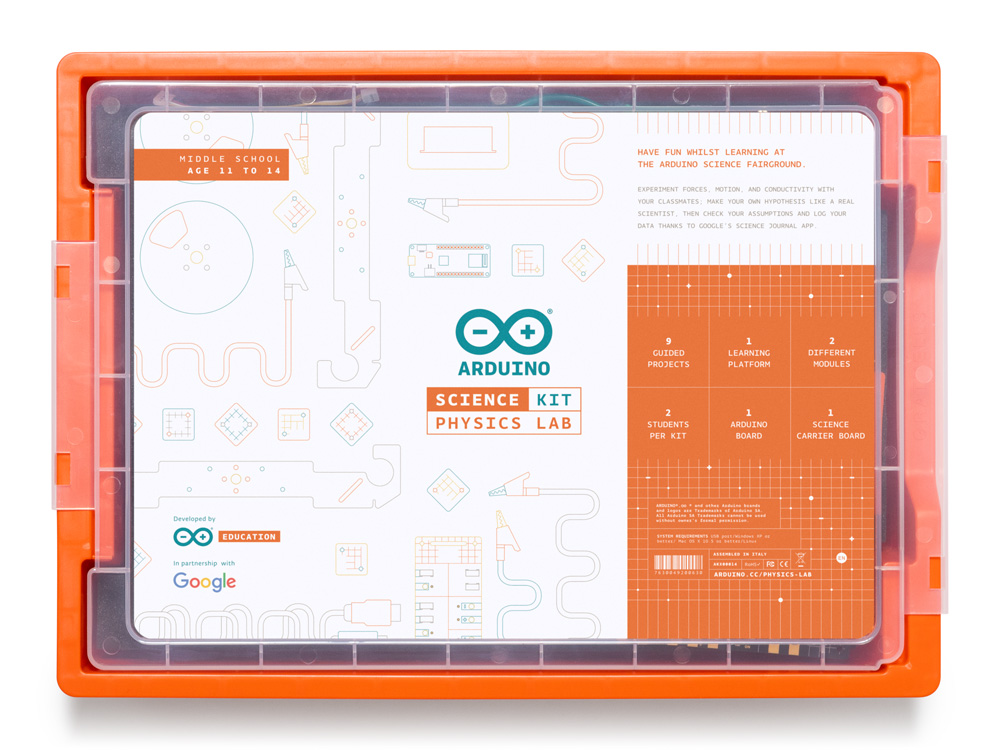 The Arduino Science Kit Physics Lab, developed in collaboration with Google, is the first official Arduino kit designed for middle school curriculum.

The Arduino Science Kit Physics Lab provides middle schoolers (ages 11 to 14) with a hands-on experience, enabling them to explore forces, motion, and conductivity with their classmates. Students can make their own hypothesis like a real scientist, then check their assumptions, and log data thanks to Google's Science Journal app — a digital notebook for conducting and documenting science experiments using the unique capabilities of their own devices.

The kit, based on the MKR WiFi 1010, includes a range of sensors to measure light, temperature, motion, and magnetic fields, as well as a set of props and full access to online course content for teachers and students to conduct nine exciting science projects inspired by popular fairground rides like the Gravitron and Pirate Ship.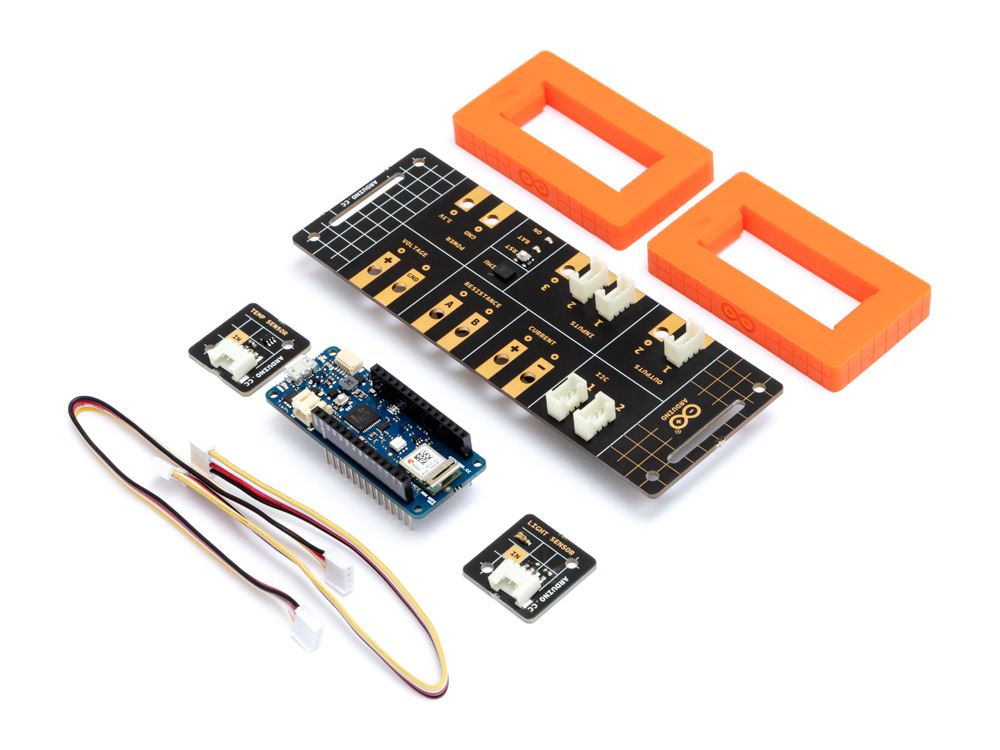 "The Arduino Science Kit is perfect for developing transferable skills such as critical thinking and problem solving through an inquiry-based learning approach. The projects featured in the kit have been aligned with several National curricula including the Next Generation Science Standard (NGSS) for K-12, and the National UK Curriculum, so teachers can be assured that the Physics Lab is not only easy to set up and fun to use, but also contains all the necessary lesson plans and physical experiments for students to actively engage with their learning." – David Cuartielles
With the Physics Lab, no prior electronics knowledge is required. Students simply upload their sketch onto an Arduino board using Arduino Create for Chromebook, connect their Android mobile device to the board, build their project, and then use the onboard sensor and plug-and-play modules to simulate the rides' dynamics. Data is transmitted from the experiment to the student's mobile device via Bluetooth, where they can analyse and record their results in Google's Science Journal App or worksheets.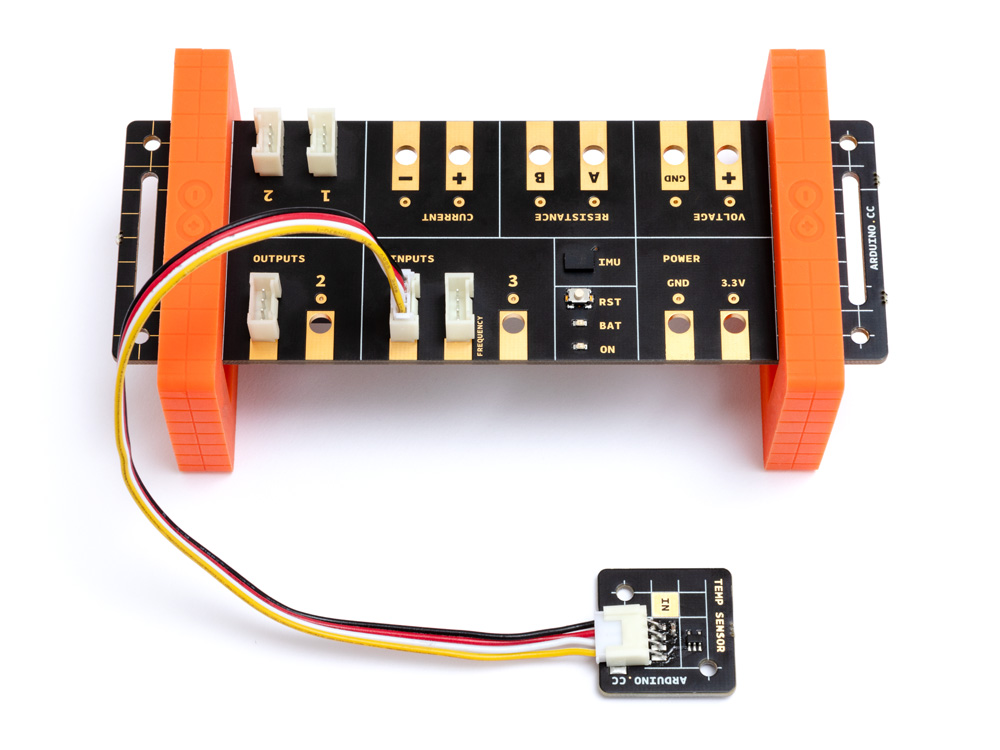 The Arduino Science Kit Physics Lab isn't confined to the classroom. In fact, students can use the kit outdoors to turn the playground into their very own fairground by applying the concepts they've learned to design and test their own rides.

The Arduino Science Kit Physics Lab comes in a handy storage box for later use, along with the MKR WiFi 1010 and all the parts needed to assemble and carry out the experiments. It will be coming soon to the Arduino Store and available globally starting in March 2019.