Arduino goes to summer school in Costa Rica!
—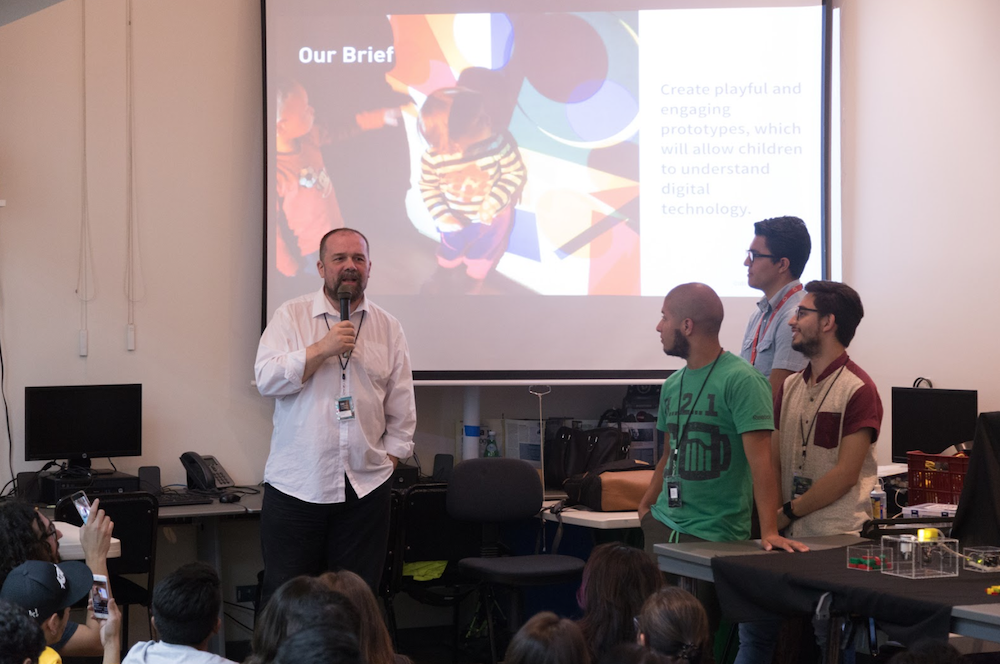 Back in April, the Arduino team ran a physical computing workshop as part of the summer school program organized by the Copenhagen Institute of Interaction Design. Each workshop was taught in the context of the United Nations Sustainable Development Goals. The one-week long class focused on designing physical and interactive objects that can help kids understand the building blocks of the digital world and its foundation (e.g. the binary system, barcodes, RGB colors, digital images, digital sounds, programming, laser printing…) in an experiential and playful way.
Italian pedagogues have, at different stages, imagined innovative learning approaches where children are the center of their own learning process through a direct experience of phenomena and concepts applicable in the real world, which is a radical departure from the classic lecture-based system.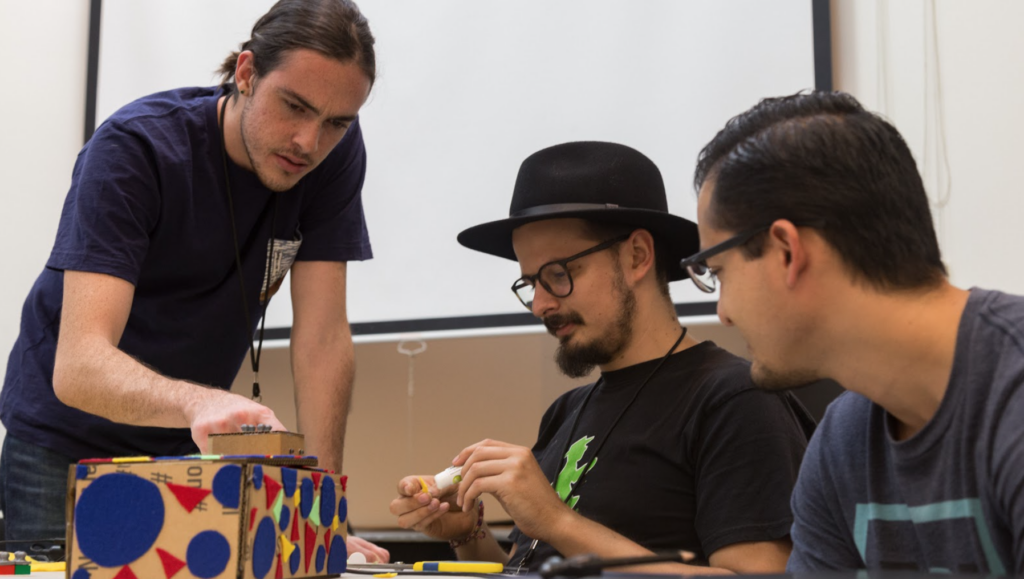 To implement this active and experiential learning approach they also designed tools that help children discover abstract concepts through play like, for example, the Montessori Pink Tower to introduce the concept of scale and the decimal system, or the tactile workshops by Bruno Munari to explore the sense of touch and textures.
In the XXI century, human experiences are increasingly mediated by digital tools, and the world we live in is going through a radical digital transformation which requires a deeper understanding of its complexity. To make this world more accessible, we need to encourage children to understand how these digital tools work and enable them to become active citizens of the future, rather than passive learners.
A handful of playful and engaging experiences have been designed by the students, which will allow children to understand a specific technology, such as how solar panel works, how to express colors in binary language, how RFID tags are able to activate objects, and even identify the principle behind accelerometers that we use everyday in video games controllers.