Saturday, October 1st, 2016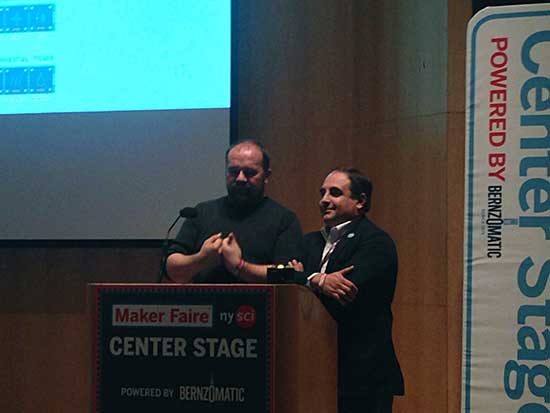 Arduino, the world's leading open-source ecosystem for educators, Makers and IoT developers of all ages, today announced that Arduino LLC (aka Arduino.cc) and Arduino srl (aka Arduino.org) have settled their differences and signed a settlement agreement.
Massimo Banzi and Federico Musto took the stage today at World Maker Faire New York to announce the good news.
At the end of 2016, the newly created "Arduino Holding" will become the single point of contact for the wholesale distribution of all current and future products, and will continue to bring tremendous innovations to the market.
In addition, Arduino will form a not-for-profit "Arduino Foundation" responsible for maintaining the open-source Arduino desktop IDE, and continuing to foster the open-source movement by providing support for a variety of scholarships, community and developer initiatives. (more…)