Announcing the Arduino Education thematic years initiative
—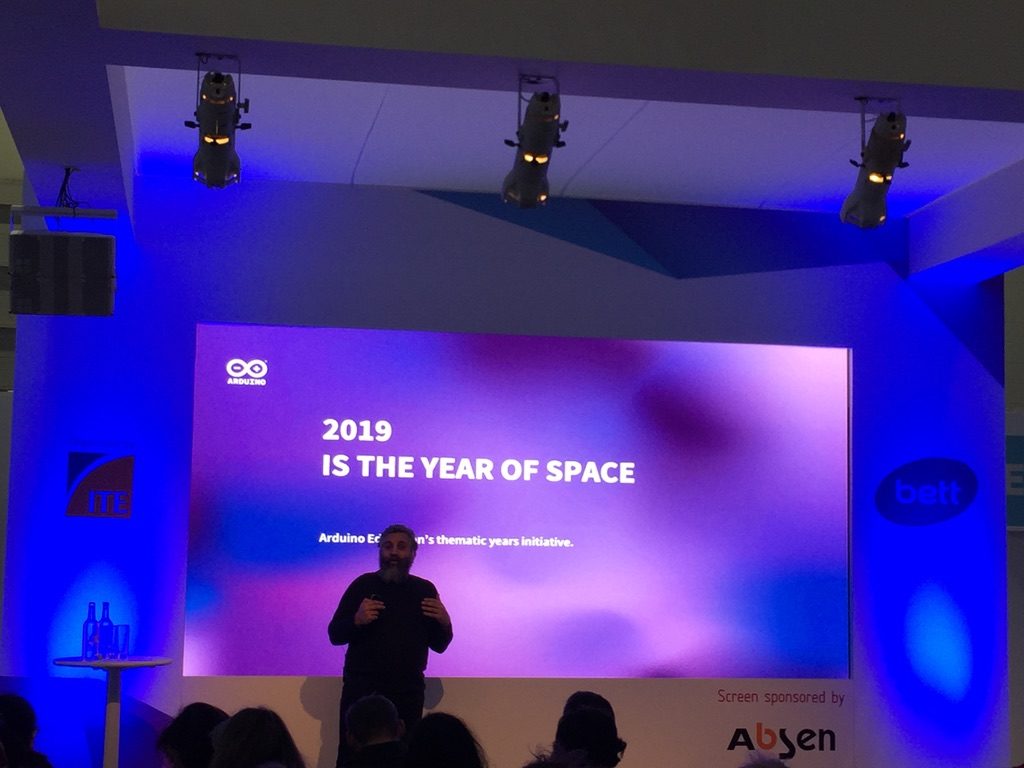 Aside from all the product announcements at Bett, we're excited to unveil a new annual initiative from the Arduino Education team to keep the community up-to-date on contests and exhibitions, suggest experiments, and highlight educational products and events of relevance within a selected topic.

The Arduino Education thematic years calendar is a unique way to involve our passionate educators and students, and work together to achieve something on a much larger scale.

For 2019, we have decided to take our efforts from the classroom to outer space.

2019 Is the Year of Space
Educators from all over the world have been using space as a context to build inspirational education resources. Different space agencies, through dissemination activities, have reached out to schools and universities trying to inspire students to become the next generation of scientists and engineers. Robots, satellites the size of a soda can, radio communication systems, weather monitoring devices, maps, amongst others, are examples of projects from those who want to bring the topic of space closer to the classroom. Arduino plays a major role in this, and therefore we want to contribute to the development and dissemination of future space scientists.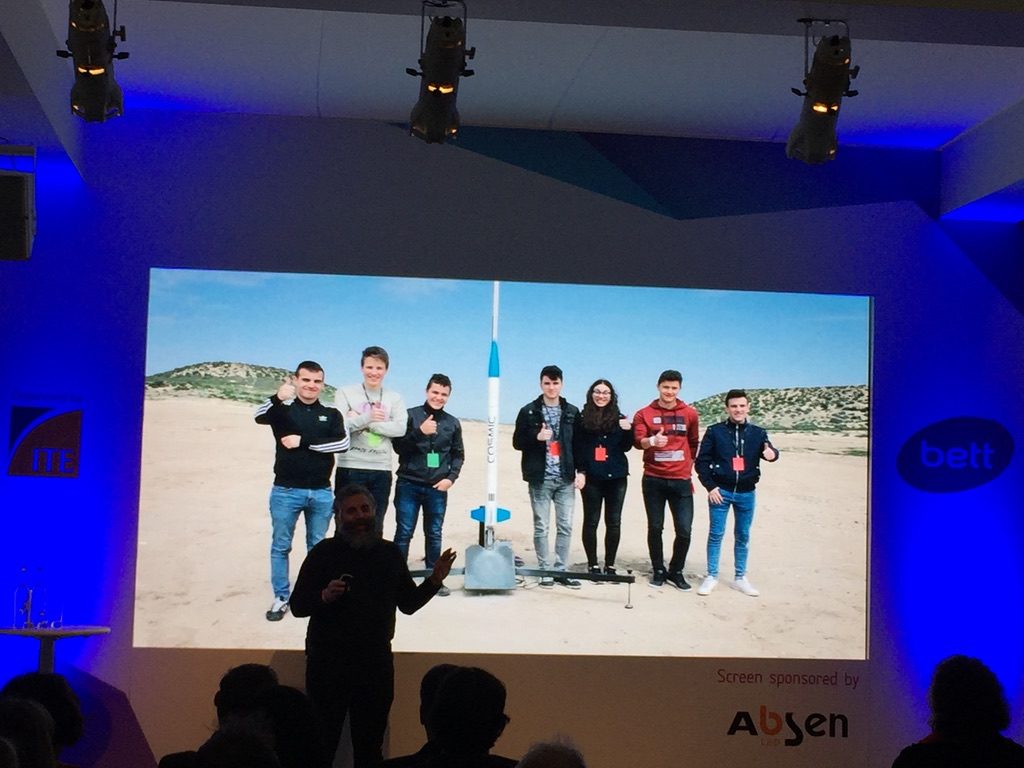 A Calendar of Activities
The Arduino Education thematic year calendar is not written in stone. We, in collaboration with a series of stakeholders, suggest a point of departure, but we will welcome your contributions. Please send us your event proposals via email to space.year@arduino.cc and we will share them. If you would like to make an announcement for an upcoming workshop, event, course, or if you are looking for partners to do so in your region, we will use the Arduino forum as a public way to discuss the possibilities.

Each thematic year will see the direct involvement of the community, both in proposing/running events related to the chosen topic and to select the theme for the following year. For starters, here is a brief snapshot of planned activities in the months to come:

January
Official announcement at BETT London
Balloon launching in Malmö, Sweden
February
Balloon launching in Soria, Spain with Fundación Trilema
Arduino instrumentation course for space experiments at Luleå University of Technology (LTU), Sweden
March
Arduino Cardboard Keyboard workshop at SXSW
Balloon launching in Aguascalientes, Mexico
Worldwide Arduino Day celebrations
2019 Arduino Education hackathon rules announcement
First tests of the Asuro robot v2 with German Aerospace Center (DLR)
Rest of the year
Arduino experiments at the International Space Station (ISS) with Quest Robotics
Arduino in Space hackathon
Moon landing anniversary party
Astronauts and cosmonauts hangout on the beach