The first-ever Arduino certification is now available
—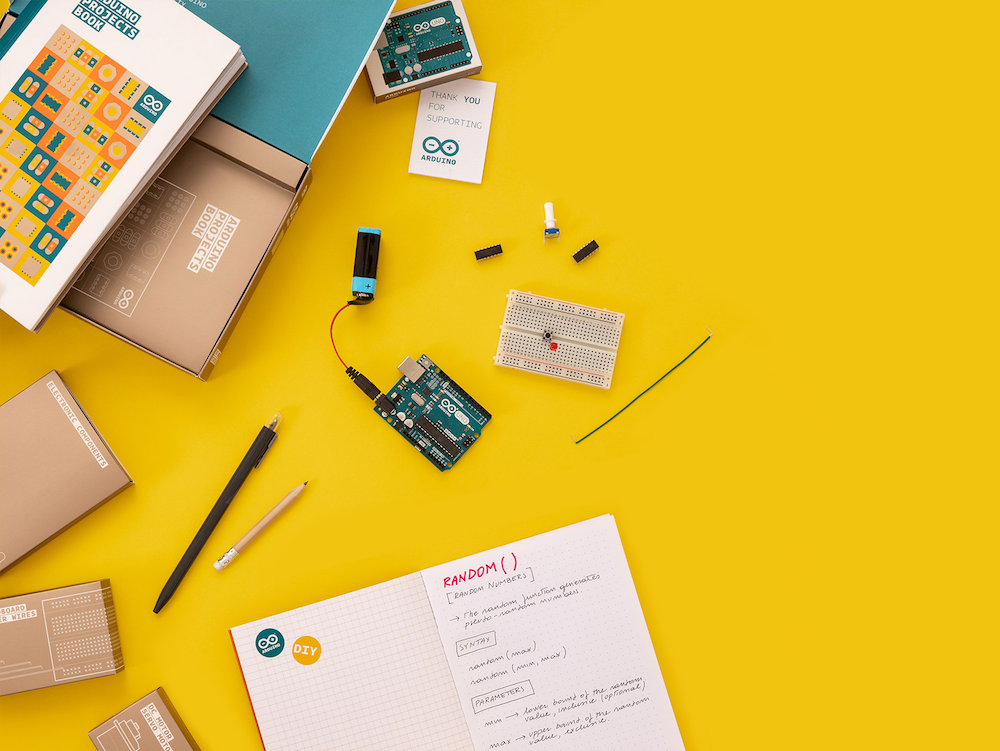 The Arduino Certification Program (ACP) is an Arduino initiative to officially certify users at different levels and confirm their expertise in key areas. Certifications are offered at three tiers — enthusiasts, educators and professionals — which have been identified as the largest Arduino user groups through extensive feedback from the community.

And today, we are excited to announce the availability of the initial Arduino certification: Arduino Fundamentals, which is the first release of the ACP. Access to the exam leading to the certification can be purchased either in combination with the Arduino Starter Kit or as a standalone exam.

The Arduino Certification: Fundamentals Exam is a structured way to enhance and validate your Arduino skills, and receive official recognition as you progress. Anyone interested in engaging with Arduino through a process that involves study, practice, and project building is encouraged to pursue this official certificate.

Developed in consultation with leading technology curriculum, interaction design, and electronic engineering professionals, the Arduino Certification: Fundamentals Exam assesses skills based on exercises comprised of practical tasks from the Arduino Starter Kit.
The official assessment covers three main subjects: theory and introduction to Arduino, electronics, and coding. During the exam, you will be asked to answer 36 questions of varied format and difficulty in 75 minutes.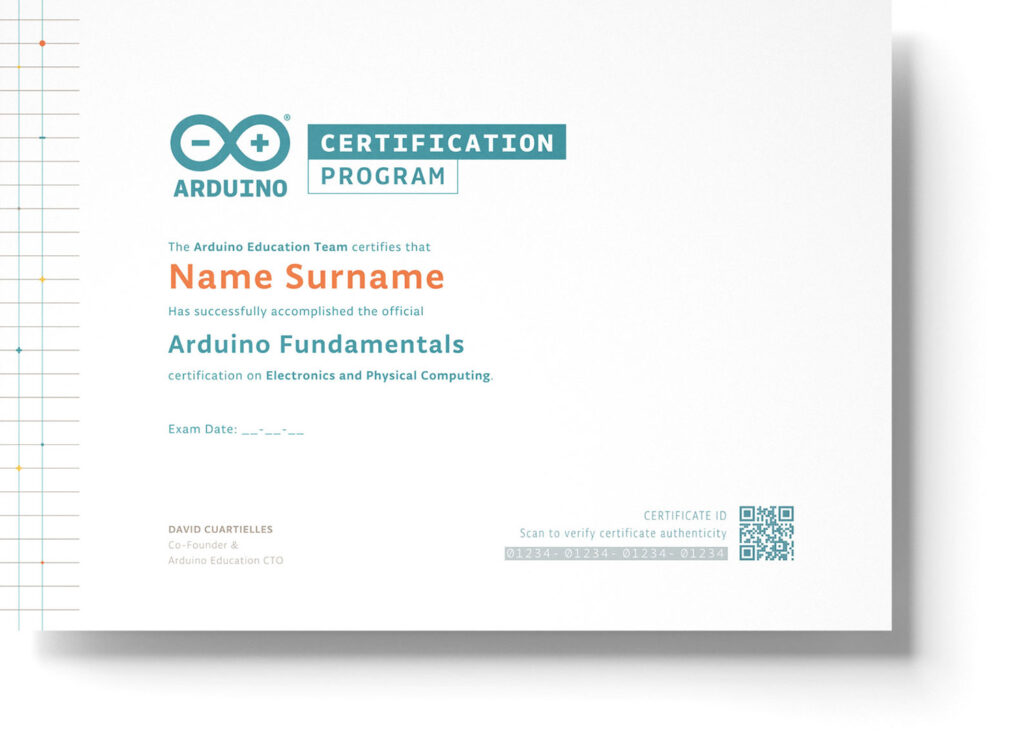 Questions will test your knowledge on the following topics:
Electricity
Reading circuits and schematics
Arduino IDE
Arduino boards
Frequency and duty cycle
Electronic components
Programming syntax and semantics
Programming logic
The certification has been rolled out worldwide (except Brazil). If you'd like to learn more about Arduino Fundamentals, download the user guide. Additional information can also be found here.
UPDATE: Now available in Spanish and Italian!