Tuesday, April 14th, 2015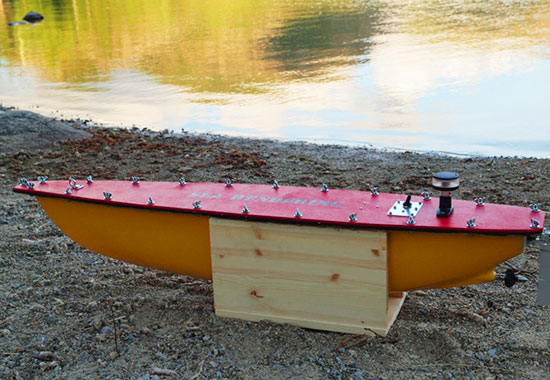 Sea Renderings is a water robot made by Geir Andersen in 2010 with the aim of measuring water depths in lakes and running on Arduino Duemilanove:
The purpose of this robot is to have it log water depths along a predefined set of waypoints. It stores its data on memory sticks or on SD cards. The estimated runtime is about 24 hours and with a top speed of 3km/h it will travel roughly 72km. With a log entry for every 10m this would give us over 700 depth measurements with full GPS reference.