Arduino Project Hub: Share and compete in Project of the Month!
—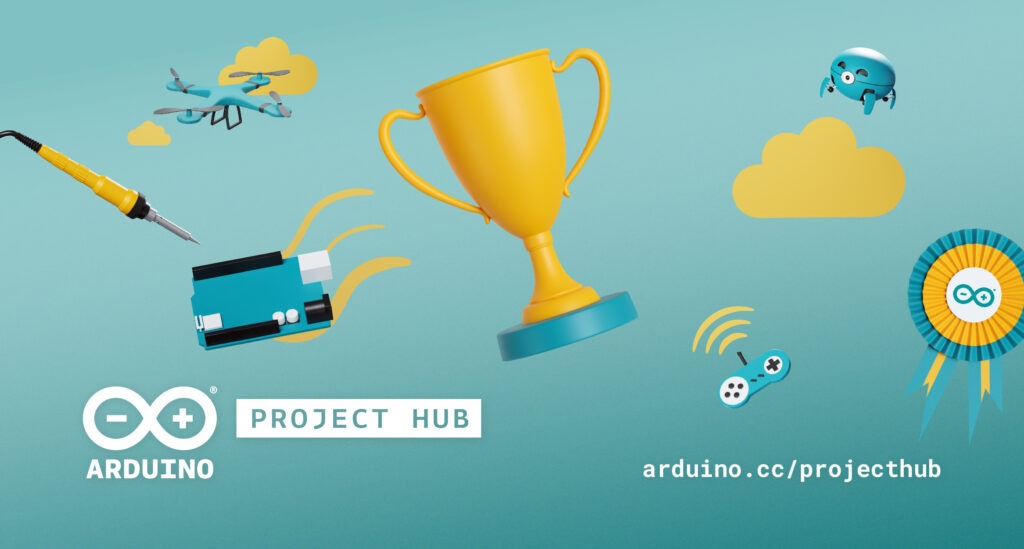 After the successful launch of the new Project Hub at the end of last year, we are ready for a new challenge and the opportunity for you to be rewarded for your awesome work.
Starting February 1st, we are launching a new 'Arduino Project of the Month' competition for everyone in our community.
Simply share your best project on the new Project Hub.
Every month, our team will then select up to three projects and their creators will receive fabulous gifts!
First selected will receive a gift card worth $500.
Second selected will receive a gift card worth $300
Third selected will receive a gift card worth $100.
(Gift cards can only be redeemed on the Arduino Store.)
We will officially start considering projects uploaded after February 1, 2023.
Please keep in mind the general rules to enter the competition:
All the participants must be 18+ years of age.
All projects accepted for Project Hub will be evaluated by the Arduino Team. If your project is shortlisted you will be contacted with further instructions.
Please make sure that you are uploading your project using your Arduino account. Projects submitted using Hackster.io accounts will not be accepted.
The Arduino team will evaluate the projects based on the quality of the project itself, not on the number of projects a user updates. But obviously the more projects you add, the more you increase your chances of being selected.
Projects submitted by companies won't be considered part of this competition.
The Arduino Team is solely responsible for monthly selection(s). Each selection is final and will not be amended.
Projects can only be submitted to the challenge once. It is not permitted to delete a project and then re-submit it again in the following month(s).
Complete Terms and Conditions can be found here.
So, what are you waiting for? Upload your project on the new Arduino Project Hub for a chance to receive a $500 gift card to help make your next project even more amazing!