Tuesday, June 25th, 2013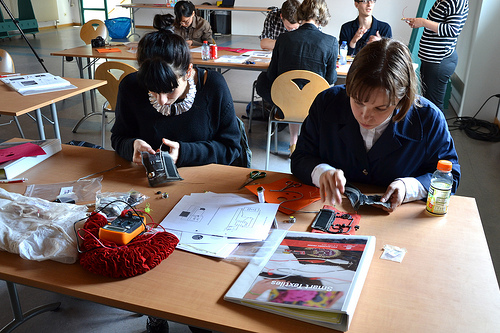 Smart Textiles Salon was the last event of the Smart Textiles Week organized by the Textile department of the University of Ghent in the beautiful town of Ghent, in Belgium at the beginning of June:
Smart Textiles Salon is an attempt to bring topical research in the field of Smart Textiles to the stage and showcase it to the world. We wanted to make clear that Smart Textiles are not only existing in research projects, but that the potential for market introduction is huge already today. This should be recognized and taken to the next level.
Our friends Riccardo Marchesi (Inntex and Plug&wear) and Giulia Tomasello (Ruah project), took part to the event and sent us a short report  highlighting with words and pictures some cool projects they encountered during the days at the Salon.