Experience the world like a cat with this whisker-style sensory extension
—
Imagine if you had whiskers. Obviously, this would make you something of an oddity in today's society. On the other hand, you'd be able to sense nearby objects via the transmission of force through these hair structures.
In order to explore this concept, Chris Hill has created a whisker assembly for sensory augmentation, substituting flex sensors for the stiff hairs that we as humans don't possess. The sensors—four are used here—vary resistance when bent, furnishing information about their status to the Arduino Uno that controls the wearable device. Forehead-mounted vibratory motors are pulsed via PWM outputs in response, allowing the user to feel what's going on in the surrounding environment.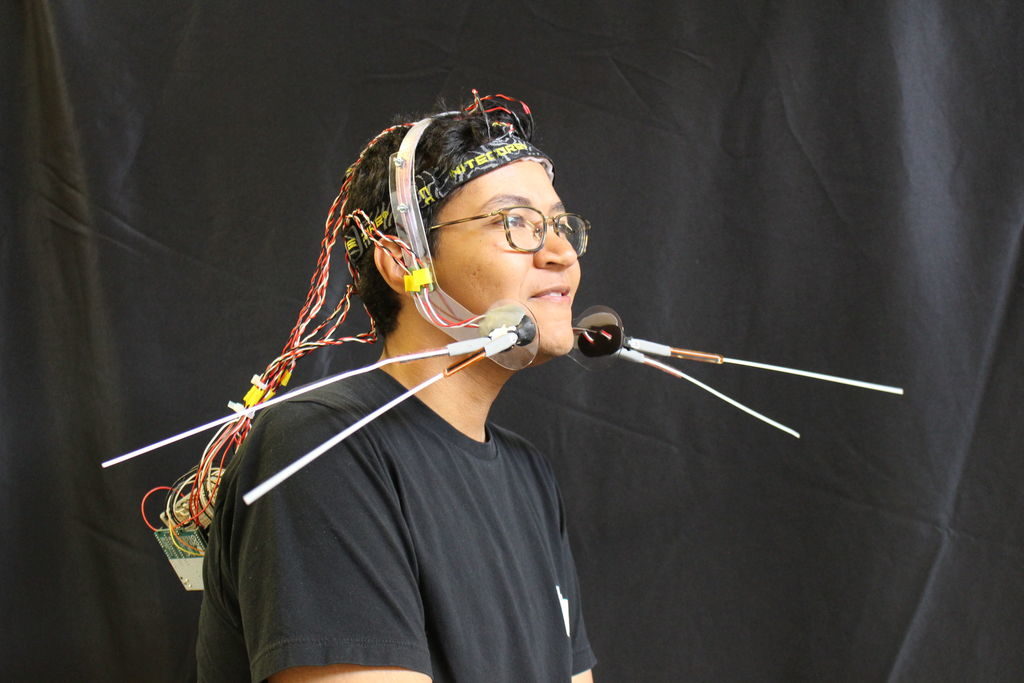 If this looks familiar, Hill is quick to credit Nicholas Gonyea's Whisker Sensory Extension Wearable as the basis for this project. He hopes his take on things improves the original, making it lighter, more cost-effective, and easier to construct.
The purpose of this project was to focus on the creation of novel, computationally-enriched "sensory extensions" that allow for augmented-sensing of the natural world. My major effort with this project was devoted to the fabrication and implementation of sensory augmentations that will extend a sense through sensors and respond with a tactile output for the user. The intent is to enable anyone to fabricate their own sensory extensions, and thusly map intrinsically human/animal senses onto hardware. Effectively extending our senses in new and exciting ways that will lead to a better understanding of how our brain is able to adapt to new external senses.