Wednesday, May 4th, 2016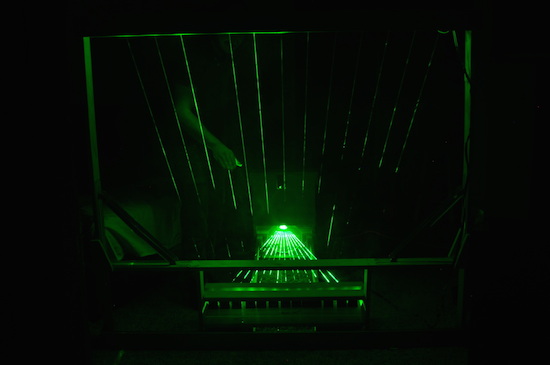 Nowadays, it seems like instruments come in all different shapes and sizes. Take Jon Bumstead's an electronic harp, for example, that plays music by blocking laser beams — similar to how a musician would pluck a stick on the real thing.
The project consists of a laser diode, an Arduino, a galvo, several mirrors to reflect the beams, 13 photoresistors and a couple 3D-printed components for the mounts. The harp's large frame is made up of three wooden parts that can be folded with a few hinges and held in place with 18 bolts, while the electronics are secured in a box with the galvo mounted at the top.