Tuesday, December 13th, 2016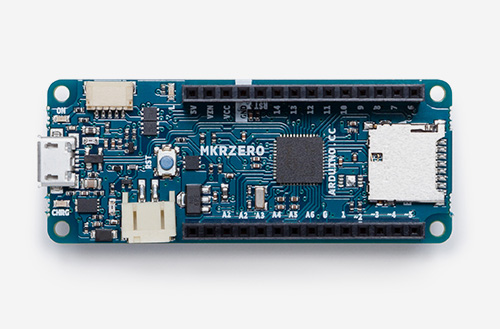 Say hello to the newest member of the Arduino family! The MKRZero–now available on our stores at the price of $21.90/€20.90 (+ tax)–shrinks the functionality of the Arduino Zero down into an Arduino MKR1000 form factor, making it a great educational tool for learning about 32-bit application development.
Like the Zero, the latest board is based on a Microchip SAM D21 ARM Cortex®-M0+ MCU. An integrated SD connector with dedicated SPI interfaces (SPI1) allows you to play with files without any extra hardware, while an analog converter enables you to monitor its battery voltage.
The MKRZero's features in a nutshell:
small form factor
number crunching capability
low power consumption
integrated battery management
USB host
integrated SD management
programmable SPI, I2C and UART