This 'crazy' spectrum analyzer visualizes tunes with four Arduinos and 504 LEDs
—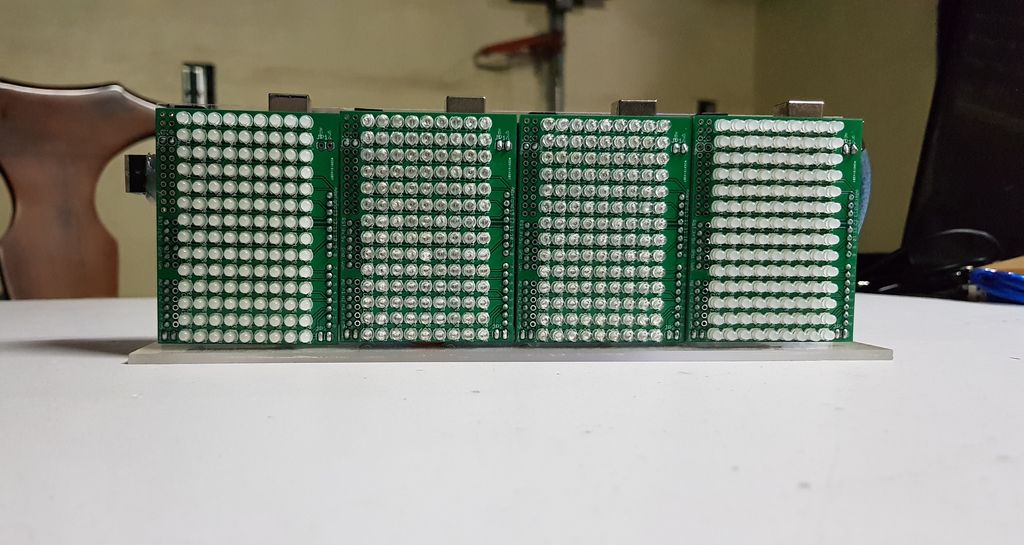 Spectrum analyzers are a great way to visualize music, and "TUENHIDIY" came up with an interesting take on this device using not one, but four Arduino Unos.
Each board receives the same sound input via a 3.5mm audio jack, and separately processes it to break out the left and right channels, as well as upper and lower frequency ranges using fast Fourier transforms, or FFTs.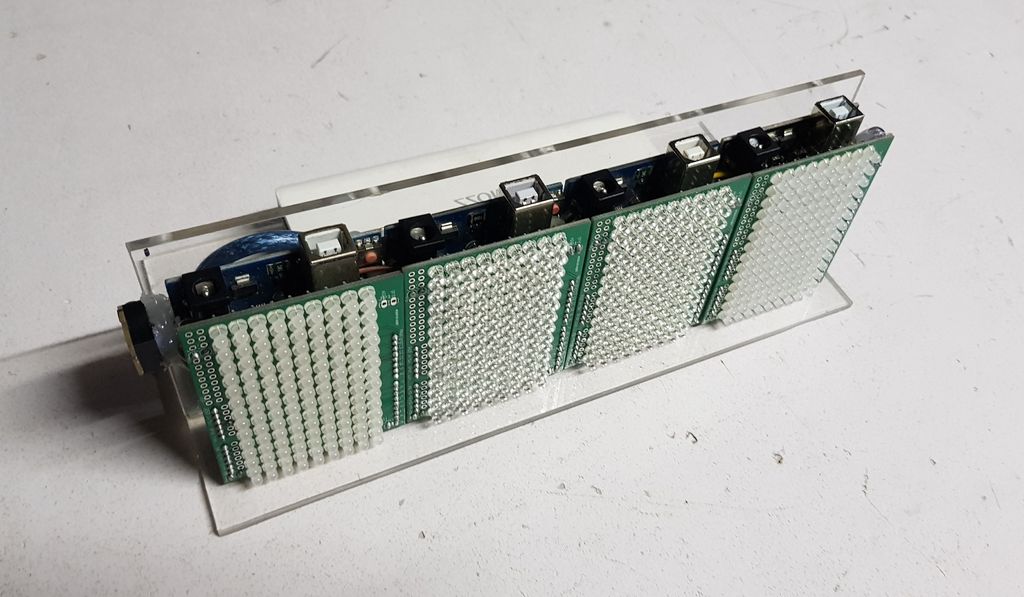 36 different bands are shown on four LoL Shields, with each 9×14 Charliexplexed LED matrix attached to an Uno, for a total of up to 504 individual points of light. Everything is put together on an acrylic plate, and powered by a portable USB battery.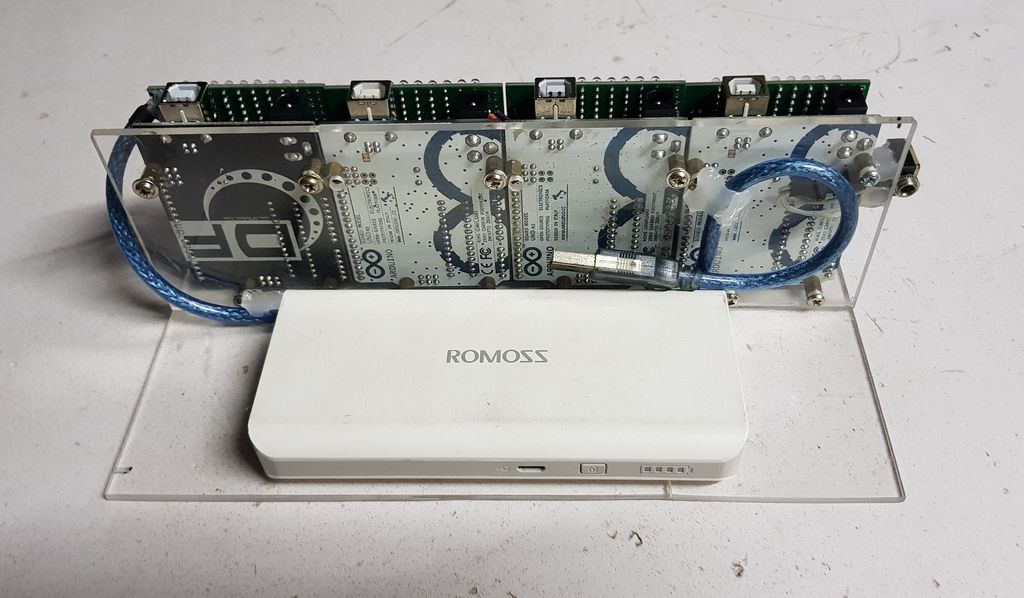 TUENHIDIY is quick to note that it's a "crazy project," but as seen in the video below, it looks like a lot of fun!