–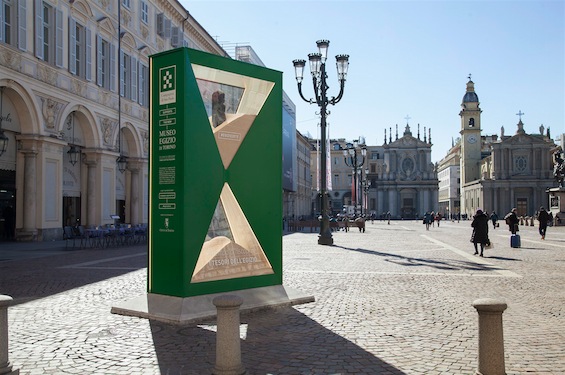 Todo is the italian design consultancy and creative agency taking care of Arduino and Genuino brand identity and interviewed in this previous blogpost.
Last year, among other projects, they worked on an unconventional communication campaign to narrate the re-opening of the well-known Turin's Egyptian Museum, displaying a collection of over 30,000 ancient pieces.
The campaign's goal was to hold people's attention over six months before the official opening of the Museum and be able to speak to a broad national and international audience.
TODO created an open air installation composed by an almost-4-meter-tall hourglass (with a hidden mechanism running on Arduino) that had to work day and night, for six months and over the winter. According to Wikipedia, this hourglass could be the 4th biggest of its kind in the world! Read the rest of this entry »