Use your smartphone to control Wilson the IoT hat
—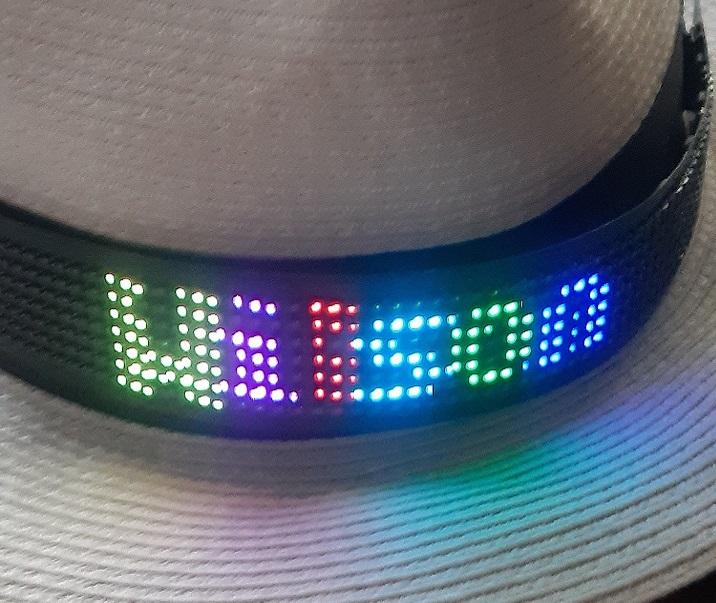 Wearable displays are nothing new, but many of them lack that all-important "fun" element. That's why OlivierZ over on Instructables created Wilson the IoT hat. The smart hat contains a large 232mm by 22mm flexible LED strip on its front that prominently shows rainbow text across a 71×7 LED matrix. The whole thing runs on a single 9V battery, which powers an Arduino Nano, HC-05 Bluetooth® module, and LED matrix. All of these components are nicely tucked away within the top of the hat to prevent wearers from seeing unsightly wires. 
Olivier wrote a simple app the connects to the HC-05 module with a single press of a button. Users are then able to type out a message and send it to the device where the letters scroll across the display with various effects applied. If people are sending undesirable messages repeatedly, there's a blacklist function that enables blocking the problematic user(s).
Wilson is a great showcase of just how enjoyable creating interactive wearables can be. More details on the project and its accompanying app can be found in Olivier's write-up here.