Monday, November 28th, 2016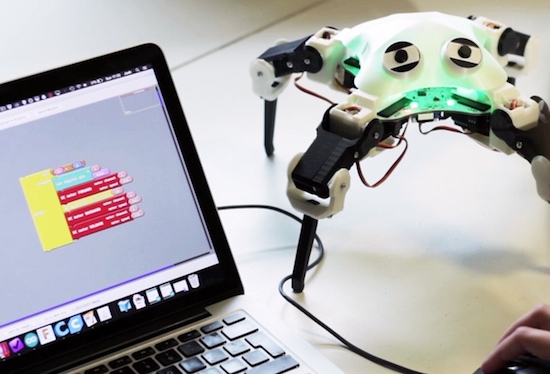 If you think building a walking robot is impossible, perhaps this little guy will change your mind!
With platforms like the various flavors of Arduino, robotics has become accessible for many more people. Walking robots, however, can still be challenging. Especially when it comes to electronics and programming, one has some fairly complicated mechanisms to figure out. Perhaps none is more frustrating than four-legged walkers, as they seem very stable, but that all changes when one foot is removed from the ground.
QuadBot aims to change this with an Arduino-compatible robot that, with clever cutouts for servo motors and plug-in headers on its main board, should be fairly easy to set up, yet capable of being expanded as needed. (more…)