Sunday, August 28th, 2016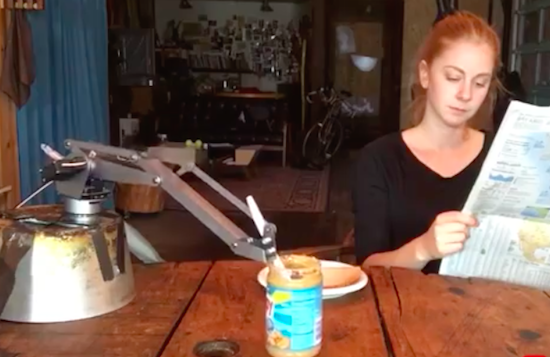 What do you do when you're the Queen of S****y Robots and you're in the mood for a peanut butter and jelly sandwich? You have a remote-controlled bot make one for you, of course. This is exactly what Simone Giertz set out to do in her latest hilarious project using a pair of robotic arms: one holds a plastic knife for spreading, while the other is puppeteered by her friend, Fiona.
Although this sandwich robot may not be making any PB&Js anytime soon, Giertz's video will surely have you LOL-ing. Enjoy!