Build your own adorable, talking WALL-E robot
—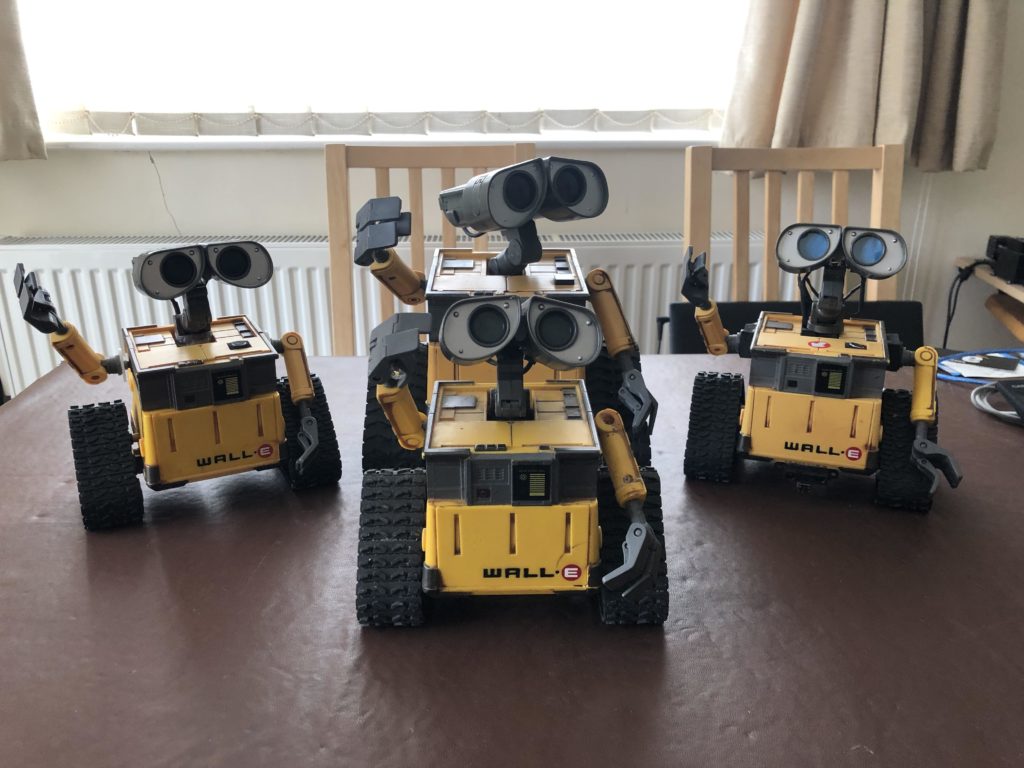 Film history is full of cute robots, but for our money, none are more charming than WALL-E. His vocabulary may be limited, but that doesn't stop him from showing the full range of emotions through body language. Like Baby Yoda, WALL-E was an instant fan-favorite and a plethora of toys were made in his honor. If you can get your hands on one, Kevr102 has an Instructables tutorial that will walk you through how to bring that toy to life with the help of an Arduino.
To complete this project exactly as Kevr102 describes, you will need a specific 7″ tall plastic WALL-E toy. That toy has motors for the tracks, arm movement, and head movement. Starting with that will save you the trouble of mechanical design and 3D printing work. But you will replace all of the motors to make them easier to control. In total, you will need two 360 degree servo motors, three heavy duty servo motors, and two micro servo motors.
You will control those motors with an Arduino Nano through a servo shield. The exciting part of the build, which enables your WALL-E robot to respond to voice commands, works thanks to an EasyVR3 voice recognition module. That module also lets you play sounds, so WALL-E can emit his signature sound effects and modulated voice. Kevr102 explains how you can set up custom voice commands and sound effects, so you can tailor them to suit your tastes.