Friday, May 2nd, 2014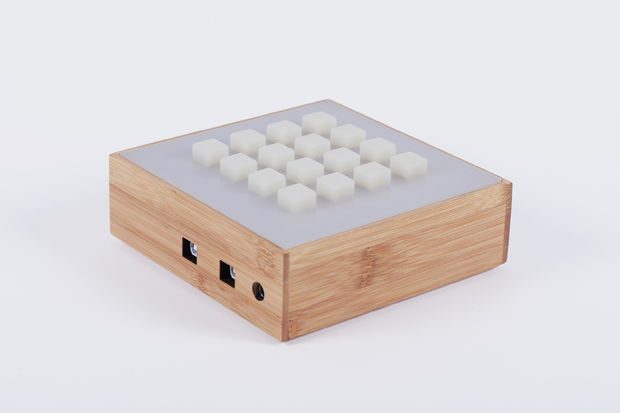 Once again Amanda Ghassaei sent a cool project she's been working on lately as an extension of the work she's been doing on the monome project. Sugarcube is an open source, grid-based, standalone MIDI instrument  self-contained and relatively cheap to make. It communicates via a MIDI output with other electronic MIDI instruments and software environments like Ableton and MaxMSP.
An Arduino Uno generates all of its MIDI data and drives LEDS, buttons, a 2 axis gyroscope, a 3 axis accelerometer,  two potentiometers, and the whole device is powered by a lithium-polymer battery making it pretty portable.
She published detailed  documentation on Instructables to make one yourself   and shared a bunch of videos to discover its main features: (more…)