Tuesday, October 22nd, 2013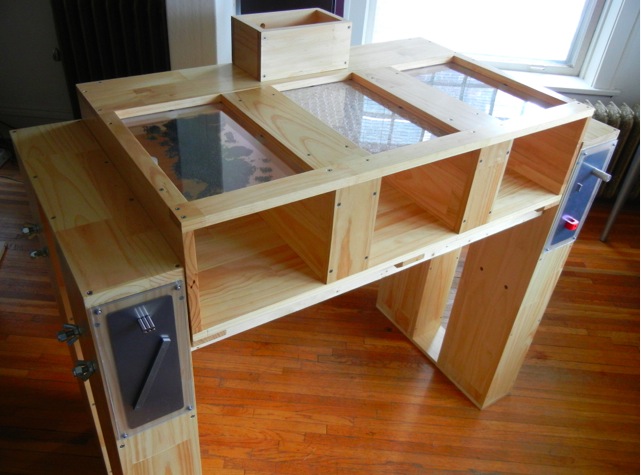 Field Lines is an interactive instrument designed by composer Charles Peck as part of his Threshold of Beauty project. On his website, Charles says that the installation is his largest piece to date:
Constructing this substantial piece of equipment drew on a number of disciplines including physical design, carpentry (an occasional hobby of mine), circuit design, and coding. As alluded in the title, this piece focuses on the magnetic field. There are three sections of magnetic material, including magnetic sand, a compass array, and zinc-plated iron. Audiences are able to manipulate these materials with a magnet in the space below each case while infrared sensors pick up their movement. The sensors send that information to an Arduino board, which then creates unique music for each section.