Zany MIDI guitar made from barcode scanner and Arduino
—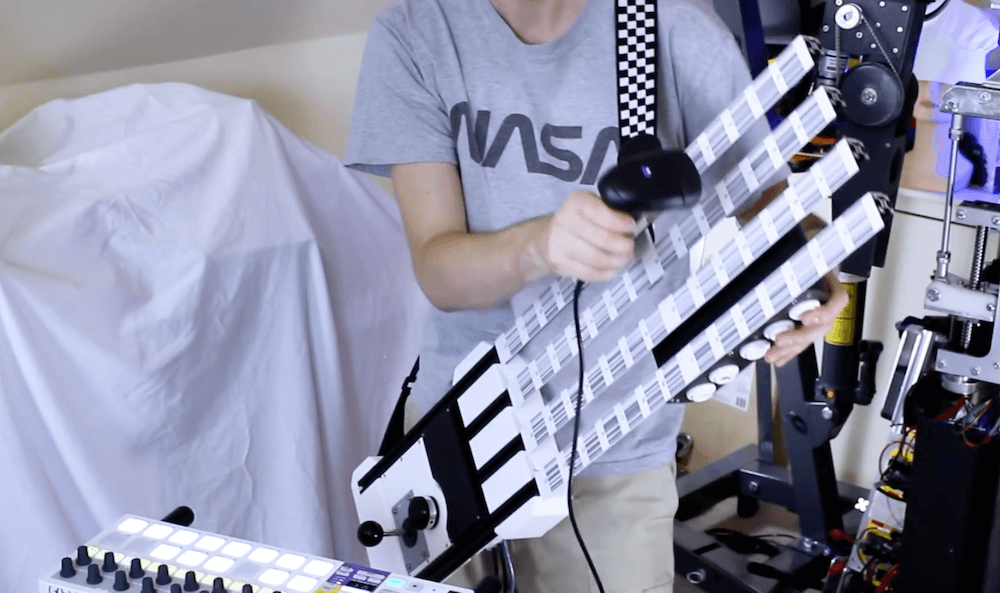 You've seen barcode scanners register the price for your groceries, and likely in many other applications, but did you ever consider if one could be made into an instrument? Well we now know the answer, thanks to this MIDI guitar by James Bruton.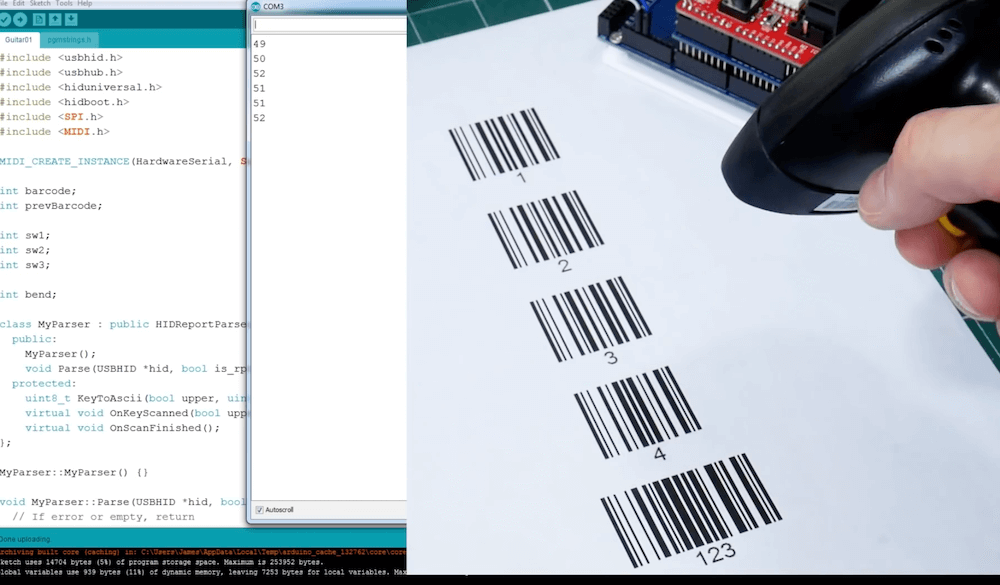 Bruton's amazing device presents a matrix of barcodes arranged on the instrument's four necks, allowing him to select the note to be played with a scanner gun.
The scanned code then triggers a note that's piped to an output device via an Arduino Mega and MIDI shield. A joystick, spinner, and arcade buttons are also available for functions such as note cutoff, changing the octave, and pitch bends.