Massimo and Dale at the opening of European Maker Week
—
Arduino co-founder Massimo Banzi and Maker Media's Dale Dougherty will be in Brussels next week to help kick off European Maker Week at the Opening Conference. During their keynote, they will address European citizens in hopes of inspiring Makers to build projects throughout the weeklong celebration taking place all over the continent. Those wishing to learn more can do so by checking out the agenda and booking their free ticket for Monday, May 30th at the European Committee of the Regions.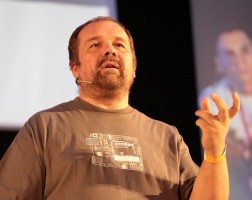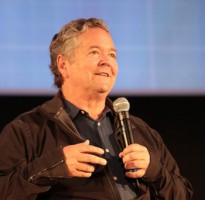 European Maker Week is the first initiative promoted by European Commission and implemented by Maker Faire Rome, in collaboration with Startup Europe, to raise awareness around the significance of the Maker culture and its ecosystem, as well as foster creativity and innovation in schools.
Europe is not only home to the highest number of fab labs, Makerspaces, and hackerspaces in the world, it's also the birthplace of disruptive projects like Arduino, Raspberry Pi,  micro:bit, and RepRap. Every year, there are over 50 Maker Faires, Mini Maker Faires, and the flagship Maker Faire Rome, which drew attention from 100,000-plus visitors in 2015.
European Maker Week, which will be held May 30th to June 5th, will play host to more than 450 events across 28 countries. Click on the map below to find the the event nearest you: