Monday, October 12th, 2015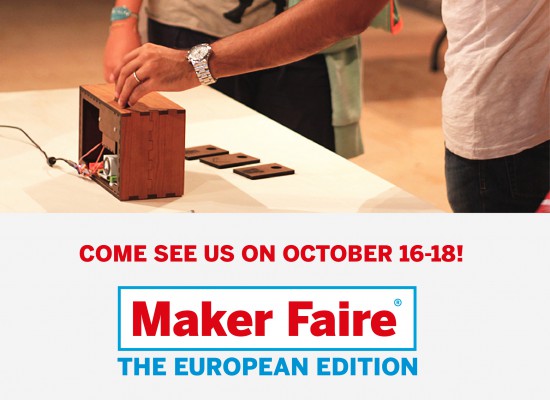 From October 16th to 18th, most of us will be participating to the third edition of Maker Faire Rome. We're setting up an amazing booth showcasing Genuino boards, Arduino Create, Casa Jasmina installations, educational projects from Creative Technologies in the Classroom (CTC), the new Genuino Starter Kit and much more!
We'll be at Maker Faire Rome all three days at our new Genuino booth, right next to the Maker Store where, for the first time, you'll be able to purchase Genuino Uno and Genuino Mega!
Take a look at the map below to see where we are (in front of Pavillion U) and click on it if you want to download a PDF version.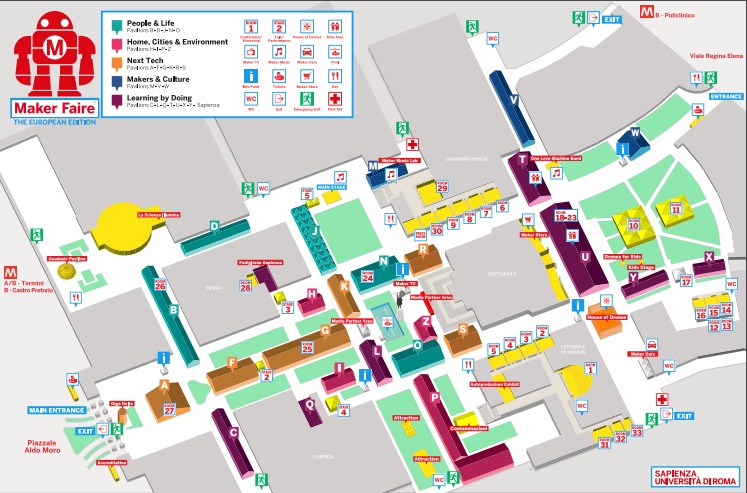 Here's a little preview of what's new at our booth:
Genuino Modules
The Genuino Modules aim at providing the user a breadboard-less experience in building interactive electronic systems. The family of products contains a Hub, a Shield and umpteen number of individual modules. The Hub is a microcontroller board by itself, based on the ATmega32u4. The Shield is an add-on board that can be mounted onto another board (like Uno). The modules can be used by connecting them directly to the Hub, or to another Genuino or Arduino board using the Shield.