Arduino Day Community Challenge: Submit your projects, win hardware and coupons!
—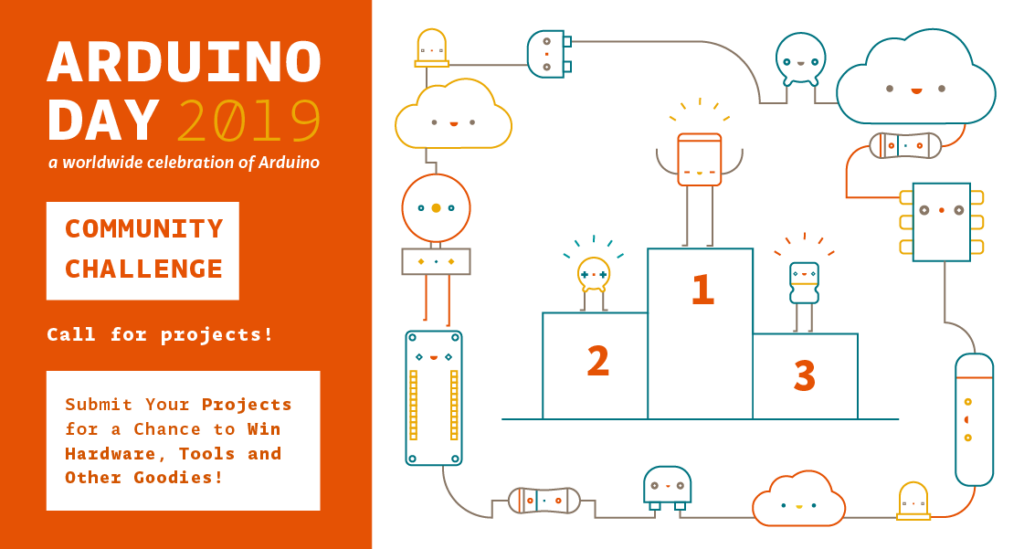 We at Arduino believe that the combination of our technology and your passion make it possible to have an impact on everyone's everyday life. Ingenuity, innovation, and social good are the cornerstones of our community, and we want to celebrate those traits with a contest whose winners will be announced on Arduino Day.
The Arduino Day Community Challenge aims to award the best community projects that can have a lasting effect on some or all of us. Seven winning entries will be selected, one in each of the following categories:
Social innovation
Kids and education
Home automation
Environment and space
Robotics
Audio and visual arts
Small scale manufacturing and startups
Prizes include boards, hardware, and other goodies valued up to €1,000. If you want to apply, please fill out this form by March 3rd. Aside from a description, you will need to upload a photo or video of your work. The winners will be revealed on Arduino Day during the live stream from our official celebration in Milan.
And remember: we are seeking inspirational, problem-solving projects that represent the core values of Arduino Day and can improve the lives of others! Let's make a difference, together.