Maker Faire Bay Area 2019: Call for volunteers
—
Thank you for your interest! The call for volunteers is now closed. See you in San Mateo!
Planning to attend Maker Faire Bay Area this month? Arduino will be joining the festivities with a booth in partnership with Microchip — Expo Hall, Area 2 — and Massimo Banzi's State of Arduino talk on Saturday at 2 pm on the Center Stage. We're also looking for volunteers to welcome visitors, staff tables and displays, assist with one-on-one demos, and offer technical assistance when necessary.

Those who help us out will receive a one-day pass, so they can explore and enjoy everything happening around the faire grounds. Water, snacks, and an Arduino t-shirt will be provided, and we've even prepared a small gift to show our appreciation at the end of your shift.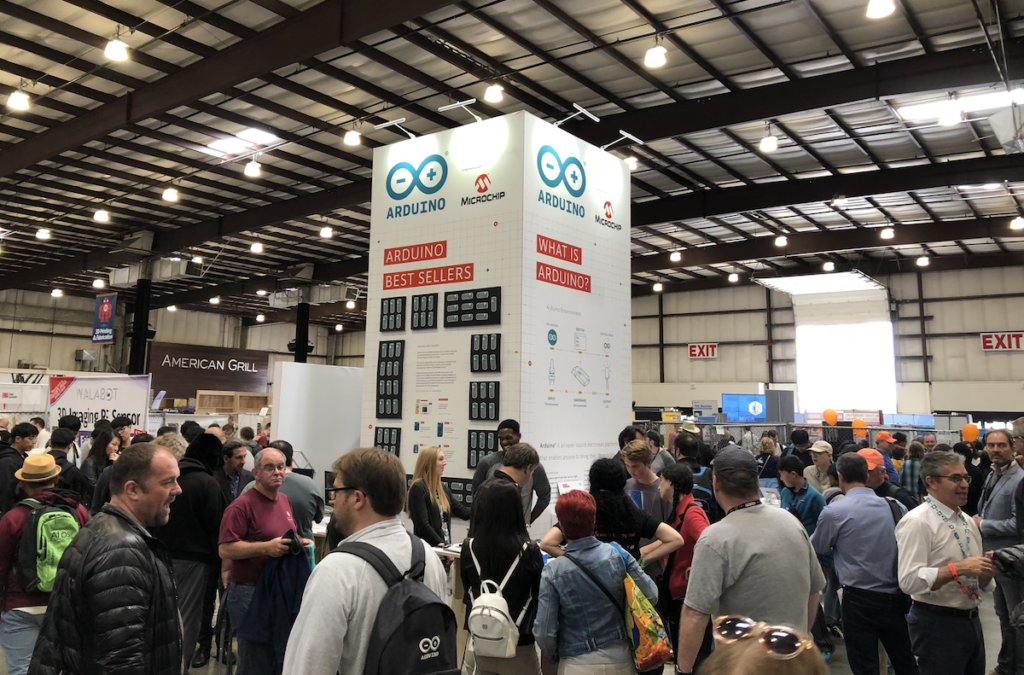 If interested, please fill out this questionnaire and we'll get back to you soon!