Saturday, April 26th, 2014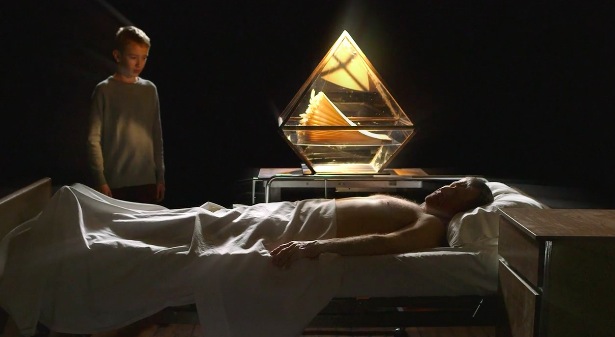 Visual artist and filmmaker Tyler Tekatch worked with Kyle Duffield, interactive programmer to create an interactive video installation called Terrors of the breakfast table, currently on view at the Art Gallery of Hamilton in Ontario, Canada, until May 25 2014:
The visitor approaches a table and chair in the centre of the space, and blows into a sculptural device on the table, when the device glows orange. Subtle technologies sense the viewer's breath, triggering thought-provoking interactive elements, such as a dream montage, the pace of a scene, the ambient sound, and the brightness of the visuals. The viewer discovers the interactions at their own pace, and some of the effects are more subtle than others.