The interactive veil expressing emotions with Lilypad
—
Leyla is an interactive Niqab that reveals facials expressions on textile recreating the movement of facial muscles involved in smile and frown. The project was created by Patrizia Sciglitano and sent to us through our blog submission form. We got in touch with her to know more about it.
How come you started working at this project?
I started my BA graduation project in February 2012. I'm not Muslim but I've always lived in environment influenced by Islamic culture and I've been fascinated by it. Some months ago I participated to  a workshop in Prato about Wearable Technology with Riccardo Marchesi of Plug&Wear and I started to understand this new technology and to have real answers to my questions.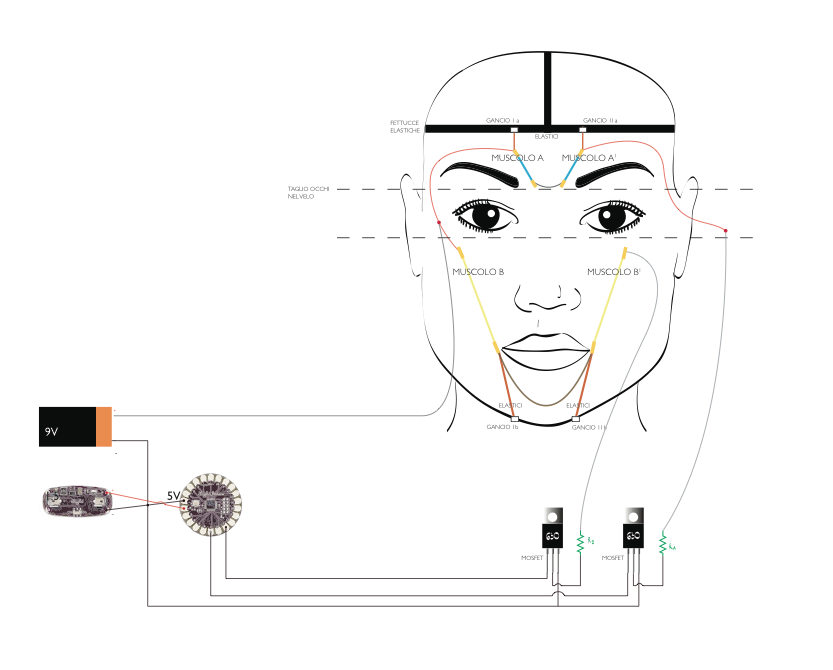 How does it work?
Leyla's circuit is composed by two facial-muscle sensors detecting micro-facial movements. The Arduino Lilypad receives data from them and sends the processed information to the Nitinol wires (muscle wires)  that are sewn into the fabric,  creating curls of the expressions hidden under the veil.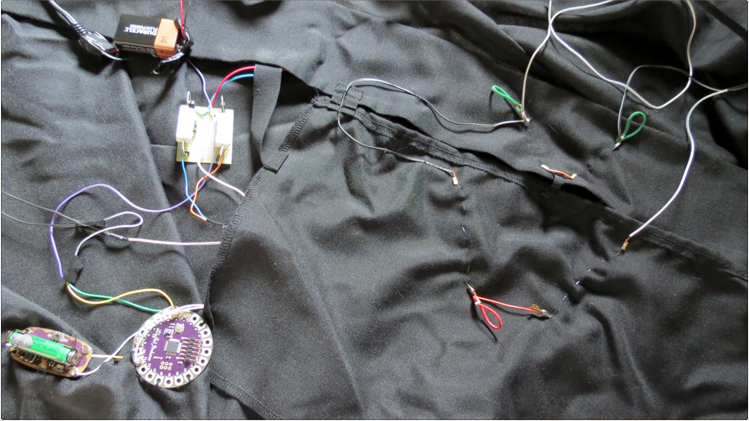 Have you got yet any reactions from girls wearing the veil?
I kept working on my research project while attending an association for non-EU women in my city, organized by a Muslim friend of mine since childhood. I met several women there, both young and old who've helped me understanding better their culture.  I explained the project to them and from the very first concept ideas I received a positive feedback.
Not very often designers create accessories suited for their necessities and thorough this object they could gain more "emotional communication" capabilities while maintaining their decency and this new opportunity  made them very happy.
They were both intrigued by the new technology I showed them (muscle Wires), and on how I was materializing my new idea of communication. Muslim women thought that my idea was very cool. It was a chance to give voice to a new way of communicating their emotions without needing to "undress".
Until now I haven't had the chance to test "Leyla" in Saudi Arabia, although I would love to do it in the future. Thanks to a friend of mine, however, I had the chance to show "Leyla" to some women wearing the Niqab staying in Istanbul for Erasmus program: they even asked me if I was selling it!
——
In the video and picture below you can see  the result, from left to right: Relaxed muscle – Contracted muscle: smile – Relaxed muscle – Contracted muscle: anger.