Friday, September 13th, 2013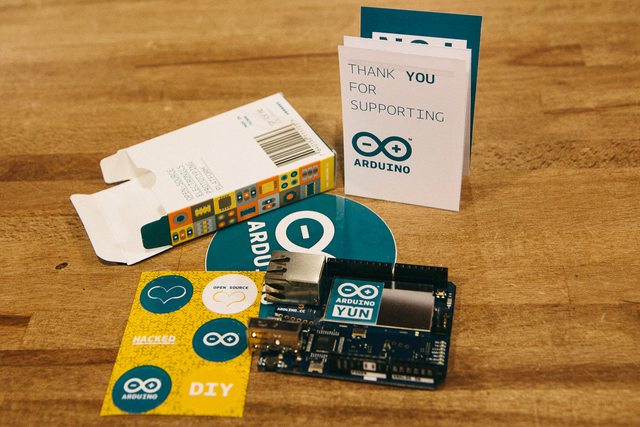 I am delighted to welcome Stefano Guglielmetti who, together with other Arduino friends/supporters, accepted to start experimenting with  Arduino Yun and write a blog post to present some hands-on results. Starting today we are going to host a series of guest bloggers exploring different unique features of our new board.
Stefano, has more than 16 years of experience in the Internet industry, working both with small companies and start-ups up to very big and complex environments. His post below was orginally published at this link.
————-
Finally!!! Finally I put my hands on a brand new  Arduino Yún. I've been waiting for this a long, loooong time. I've been playing with Arduino since the "diecimila" model came out and I, as a lot of people, always suffered the lack of connectivity and of real computing power. I tried to solve some of these problems using RaspberryPi and/or Electric Imp, but I always missed the Arduino approach… easy, lots of shields and Arduino ready parts, a lot of documentation, a strong community and the freedom of Open Source.
Now one of my dreams came true, and every time I go deeper into the discovery of the Yún's capabilities, I find something amazing, very smart and very well done.
I won't describe the platform itself, as many articles talking about that are already published and there will be many more to come. I'll start directly with a real life example, in just a few hours I finally built something really, really useful to me, something I already built several times in various ways but none of which really satisfied me.
The task is pretty simple, and I believe it will be very useful to many people: I need to be alerted in real time when I receive some important emails. Not all the emails: we provide customer care for many clients, with different SLAs, and I need to be alerted only for the most important ones. Moreover, sometimes I look forward to receiving a precise email… a shipment confirmation, a mail from a special someone… I need something flexible, eye catching, that doesn't depend on my computer or my cellphone (that always has only 1% battery) (more…)