Monday, May 16th, 2016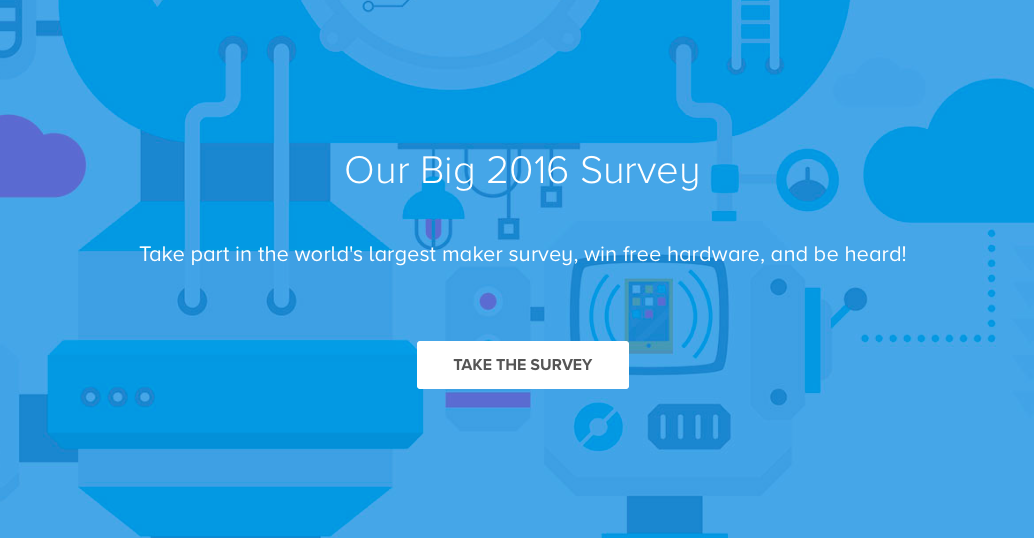 As the Maker Movement continues to grow, do you ever find yourself wondering which platforms are used the most? Which programming languages are developers' favorites? Which online tools do beginners frequent? Which boards do hobbyists prefer? Rather than second guessing, Hackster.io has partnered with today's top hardware and community leaders, including Arduino, to collect, analyze and share real data with the largest Maker survey on Earth.
This is your opportunity to have your voice heard, so we as a whole can build better products, smarter services and fitting events for people like you. Whether you're a seasoned engineer or just starting out, a lifelong hobbyist or a parent, the survey's questions will help support the global community we all call home.
Take the survey now! (And you could also win one of 100+ free boards!)