Tom Stanton's trebuchet altitude measurement "golf ball"
—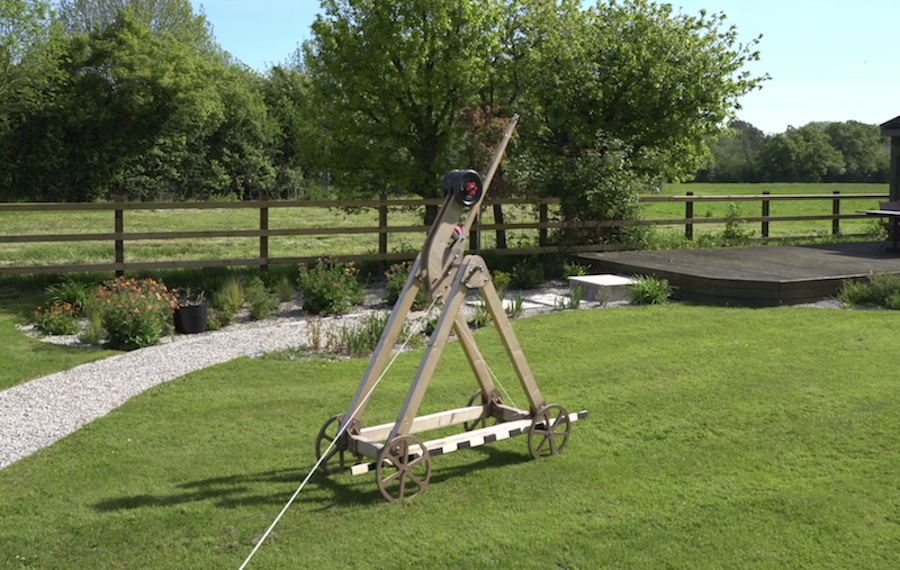 YouTuber Tom Stanton built a trebuchet about a year ago. Now, in order to figure out just how high it can toss something, he designed a custom altitude tracking device in the form of an oversize golf ball. 
An Arduino Nano is squeezed inside this sphere, along with a battery, an altimeter, an accelerometer, and even a small servo. The altimeter is used for primary height measurement, while the accelerometer detects launches. A servo then deploys a parachute four seconds later to keep the electronics safe.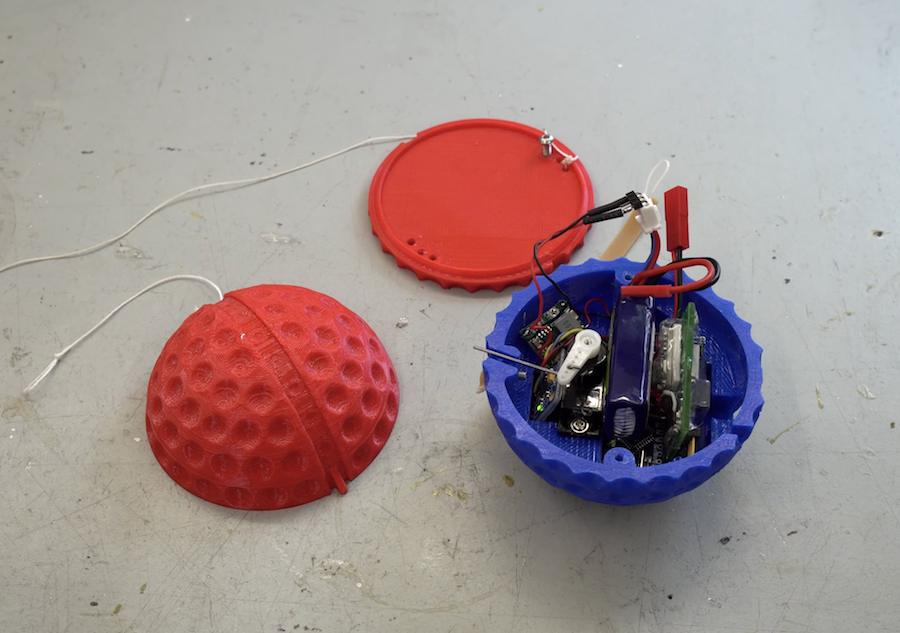 As it turns out, the trebuchet is able to fling the ball in the air 60 meters. While impressive, per Stanton's discussion, it may not be as efficient as you might suspect! Be sure to check out the project in the video below!