Arduino and Genuino 101 Available in the Arduino Stores
—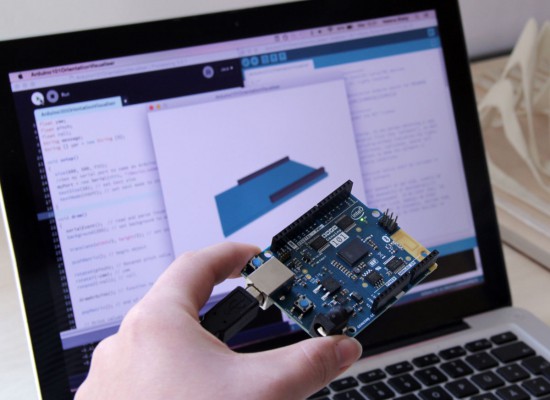 We're very excited to announce that starting today Arduino 101* (USA only) and Genuino 101 (Outside USA) made in collaboration with Intel, are available for purchase exclusively on the Arduino Stores at the price of $30/€28,65 (+ tax).
Arduino 101 and Genuino 101 are the ideal successor of the Uno featuring a 32-bit Intel® Quark™ microcontroller for minimal power consumption, 384 kB of flash memory, 80 kB of SRAM (24 kB available for sketches), an integrated DSP sensor hub, Bluetooth Low Energy radio, and 6-axis combo sensor with accelerometer and gyroscope. You'll be able to create projects with great features like recognising gestures and controlling your phone over Bluetooth connectivity — all without needing additional hardware.
We presented it and gave a preview during Maker Faire Rome 2015: watch Massimo Banzi and Josh Walden Senior Vice President of Intel Corporation introducing the board at the Faire in the video below.
We prepared some documentation so you can learn all the details about the new board:
And  3 tutorials focused on the new features of Arduino and Genuino 101:
Like all our boards, Arduino 101 & Genuino 101 are supported by Arduino IDE starting with version 1.6.7, that we have just released. Check out the download page. IDE version 1.6.7 contains a revamped, faster and more compliant version of Arduino-builder (all the fixes are reported here), a lot of fixes to Board Manager and the serial plotter is now able to plot multiple signals at once.
*Please note: Arduino 101 boards sold in USA are in pre-sell, we'll ship them  from December 28th onward.