Learning Greek with an arcade-style vocabulary reviewer
—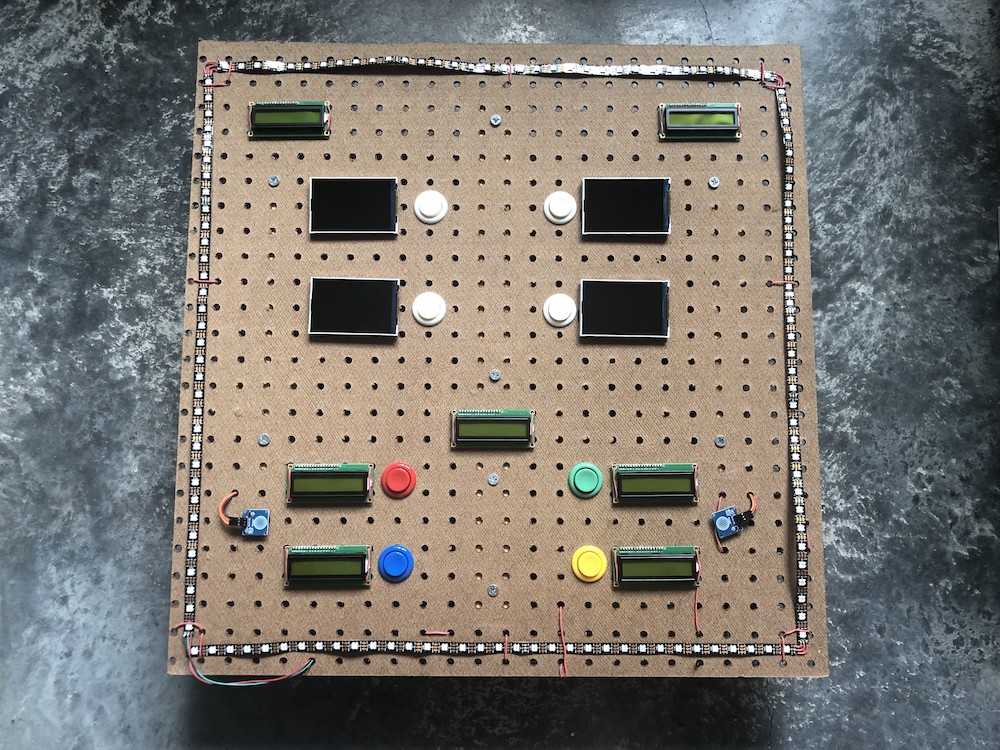 Learning a new language is always a challenge, but can also be extremely rewarding. To help with this task — specifically learning Greek — Angeliki Beyko created an arcade-style review machine. Her device cleverly uses a sheet of pegboard to hold the electronics, including seven LCD screens to indicate category, level, and the actual Greek word being reviewed.
Possible answers are shown as pictures on four TFT displays, driven by four separate Arduino Uno boards that pull up pictures stored on SD cards. An Arduino Mega provides overall control for the interactive panel.
While ambitious, and a definite learning process, there's currently some memory limitations and an issue with the screens not working when actually mounted. So as of now, it's something of a work-in-progress, but Beyko is planning to complete the build with version two. More details are available in the project write-up and code can be found on GitHub.