Making a random sound diffuser with Arduino
—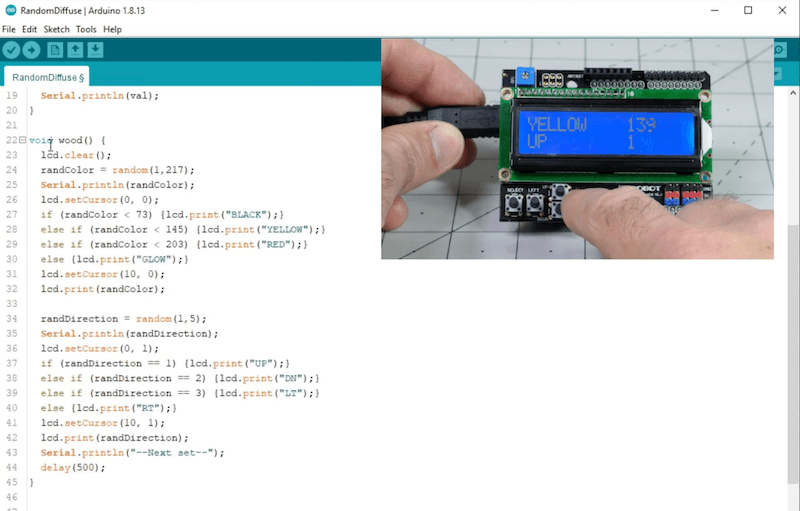 Humans are generally quite bad at coming up with random patterns, so when Jeremy Cook wanted to make a sound diffuser with angled blocks of wood, he created a "pseudorandomness console" using an Arduino Uno and an LCD shield.
This helped him with the placement of its 216 angled segments, which are colored in one of four ways, and can face up, down, left, and right to theoretically scatter sound in every direction.
Code for this unique randomization is available on GitHub, with a quick explanation in the video above. You can see the final assembly at around the 4:38 mark, showing a process of applying glue, pressing a button to generate a value, and then placing triangles accordingly.