Arduino goes PRO at CES 2020
—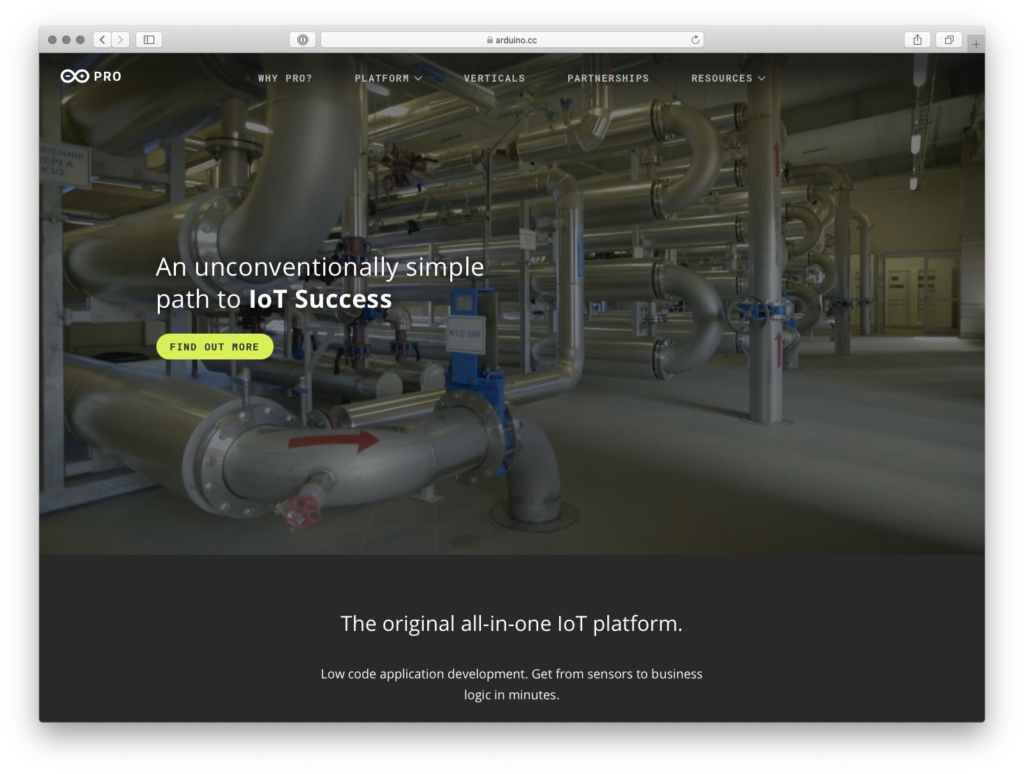 We're kicking off this year's CES with some big news.
Millions of users and thousands of companies across the world already use Arduino as an innovation platform, which is why we have drawn on this experience to enable enterprises to quickly and securely connect remote sensors to business logic within one simple IoT application development platform: a new solution for professionals in traditional sectors aspiring for digital transformation through IoT.
Combining a low-code application development platform with modular hardware makes tangible results possible in just one day. This means companies can build, measure, and iterate without expensive consultants or lengthy integration projects.
Built on Arm Pelion technology, the latest generation of Arduino solutions brings users simplicity of integration and a scalable, secure, professionally supported service.
"By combining the power and flexibility of our production ready IoT hardware with our secure, scalable and easy to integrate cloud services, we are putting in the hands of our customers something really disruptive," commented Arduino CEO Fabio Violante. "Among the millions of Arduino customers, we've even seen numerous businesses transform from traditional 'one off' selling to subscription-based service models, creating new IoT-based revenue streams with Arduino as the enabler. The availability of a huge community of developers with Arduino skills is also an important plus and gives them the confidence to invest in our technology".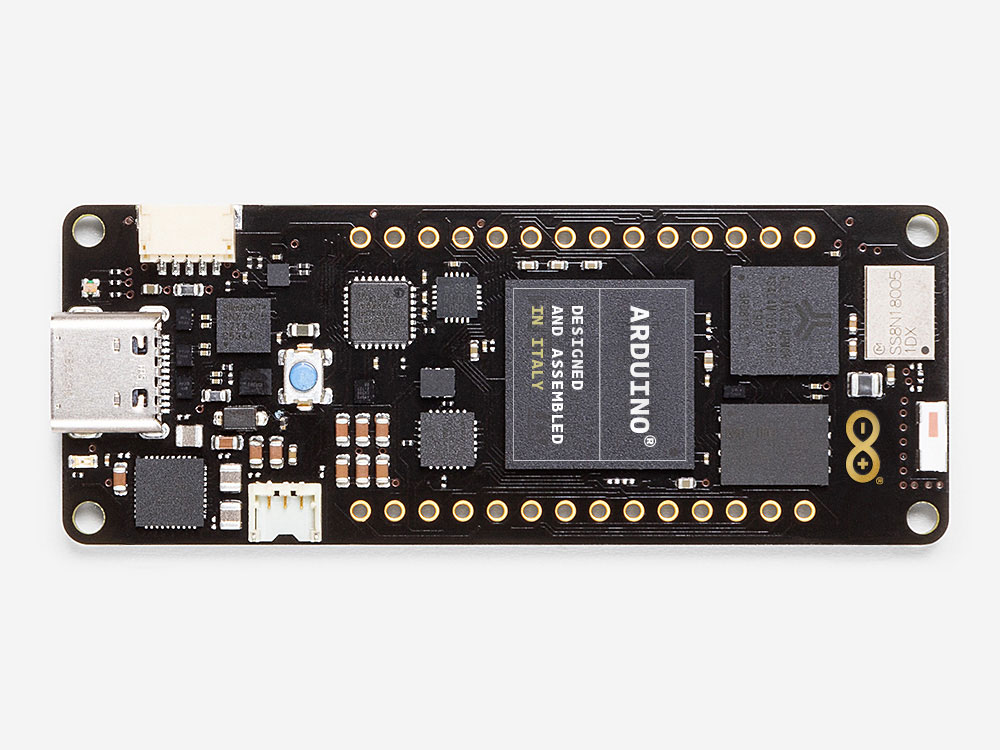 But that's not all. At CES 2020, we are also excited to announce the powerful new Arduino Portenta family. Designed for demanding industrial applications, AI edge processing and robotics, it features a new standard for open high-density interconnect to support advanced peripherals. The first member of the family is the Arduino Portenta H7 module – a dual-core Arm Cortex-M7 and Cortex-M4 operating at 480MHz and 240MHz, respectively, with industrial temperature-range (-40 to 85°C) components. The Portenta H7 is capable of running Arduino code, Python and JavaScript, making it accessible to an even broader audience of developers.
The new Arduino Portenta H7 is now available for pre-order on the Arduino online store, with an estimated delivery date of late February 2020.