Adaptive Field Robot changes wheel shape to overcome various terrain
—
If your robotic vehicle will only work on smooth surfaces, the choice of a wheel is obvious. For more rugged bots, the same applies with knobby wheels. For those that need to operate in both environments, however, the Adaptive Field Robot presents a new solution in the form of wheels that actually change dynamically depending on the terrain.
This Arduino-powered robot is able to transform its two driving wheels from a nearly circular shape into a claw-like arrangement using secondary motors that rotate along with the wheel assembly.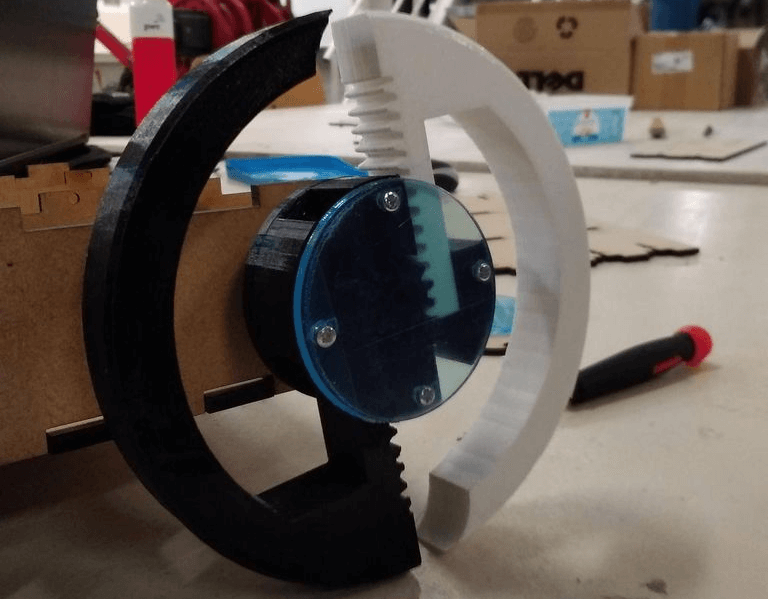 When the bot detects an obstacle in its path via an ultrasonic sensor, the motors springs into action, activating a rack-and-pinion system that expands the two halves of the wheel into "claw mode." 
Be sure to check out this innovative robot in the video below, including some trial-and-error during the development process.