theMIDInator is a marvelous MIDI controller
—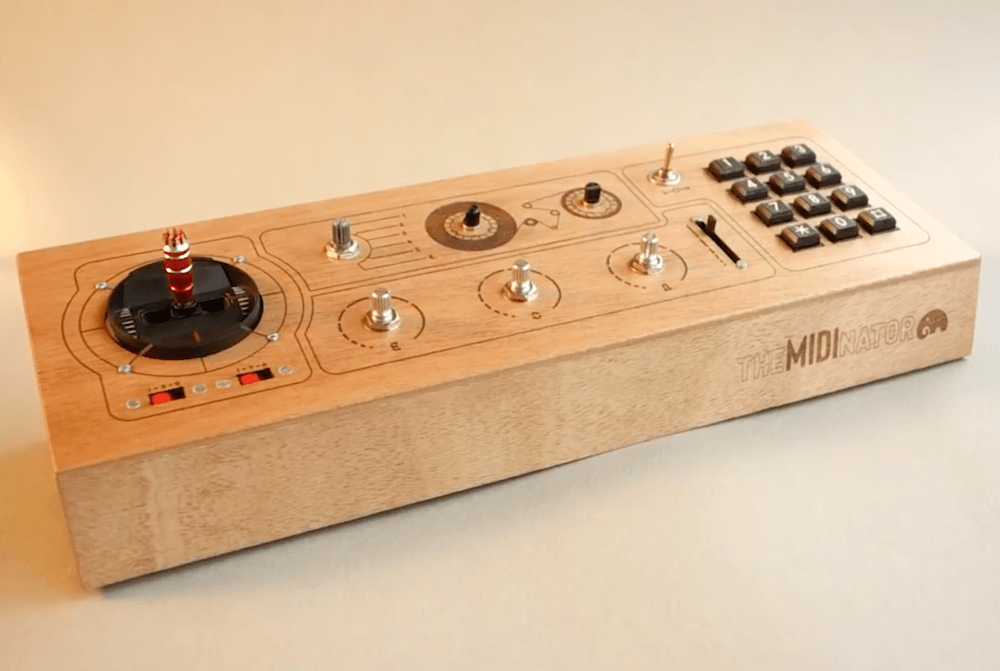 While you may know on some level that an Arduino can help you make music, you probably haven't seen as good an implementation as this MIDI controller by Switch & Lever. 
The device features a numeric pad for note input, which can also be used as a drum pad, and a variety of knobs and even a joystick for modifying the beats. Controls are housed inside a beautiful laser-cut, glued, and finished wooden enclosure.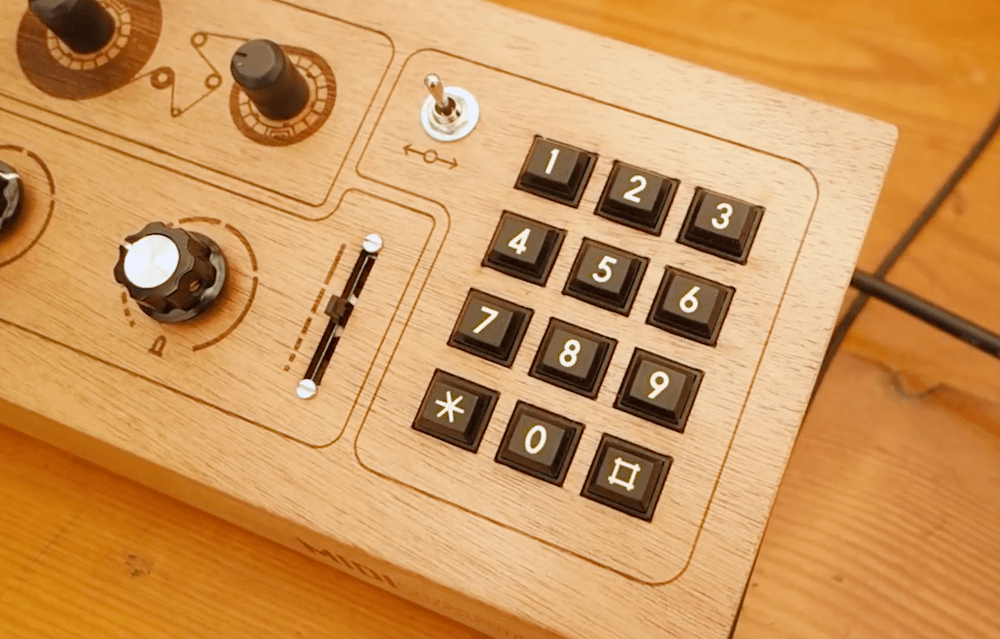 An Arduino Mega (with its 54 digital IO and 16 analog pins) is used to accommodate the inputs, and data is passed on to a digital audio workstation, or DAW, to produce actual sound. 
Code and circuit diagrams are available here if you want to build one, though your setup can be customized however you like!