This clock tells time on a photochromic display
—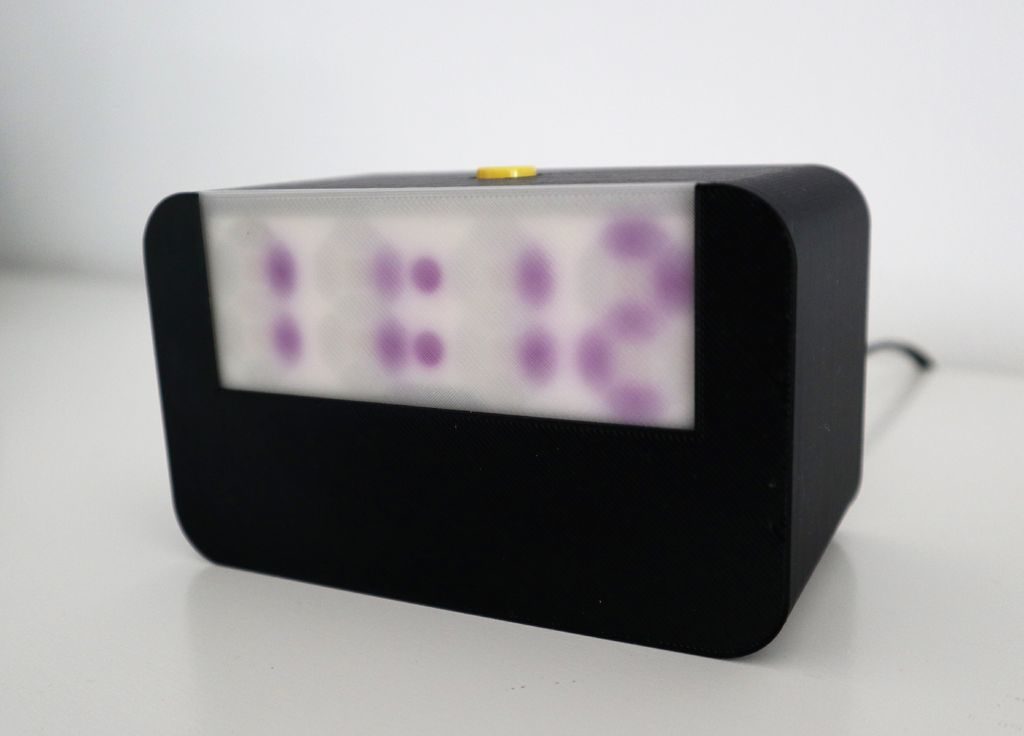 With many LED projects—like clocks—you'll want to use a diffuser to keep light somewhat even over a wide area. Diffusers, as their name implies, diffuse light, but what if one was to instead use it as the light source itself?
This clever timepiece from Zaphunk does just that, employing an array of UV LEDs to illuminate a photochromic face. In the case of the glowing screen, the material first shines in response to the lit LEDs, then stays 'on' after they turn off, showing four numbers and a colon. When the photochromic cover is in use, the filament instead changes color based on the LEDs.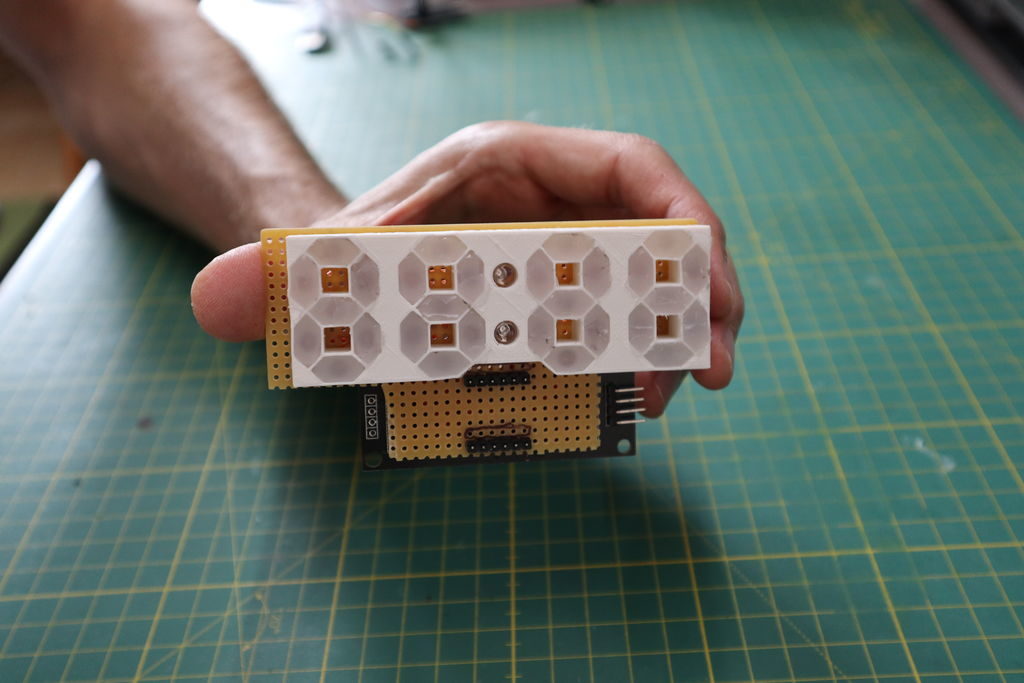 The clock is implemented with an Arduino Nano, an RTC module, and a heavily modified 8-digit 7-segment display, and triggered via the press of a button on top.
This clock uses a custom built 4-digit 7-segment display made from UV LEDs. In front of the display a screen is placed that consists either of phosphorescent ("glow-in-the-dark") or photochromic material. A push button on the top lights up the UV display which then illuminates the screen for a few seconds so that it starts glowing or changes color which then slowly fades away.