A giant tide clock like no otter!
—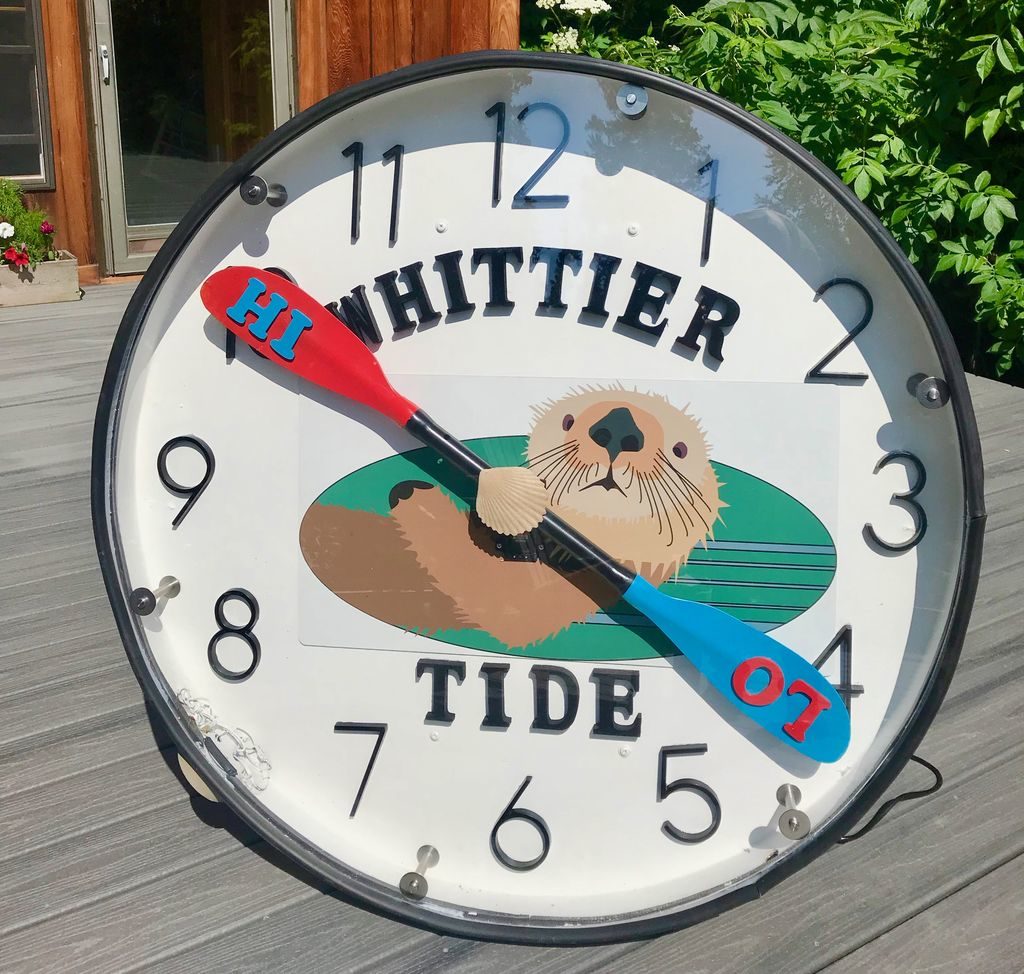 As a gift for friends that operate tours of Prince William Sound in Alaska, maker 'rabbitcreek' decided to create a humongous (4' diameter) tide clock, controlled by dual Arduino Nanos. 
One Nano operates the adorable—though very large—otter on the clock's face via a servo and gear reduction setup that holds a kayak paddle to indicate high and low tides. The other board handles the unit's RGB LED lighting, which shines the appropriate color to indicate the vast swings in daylight time of that region.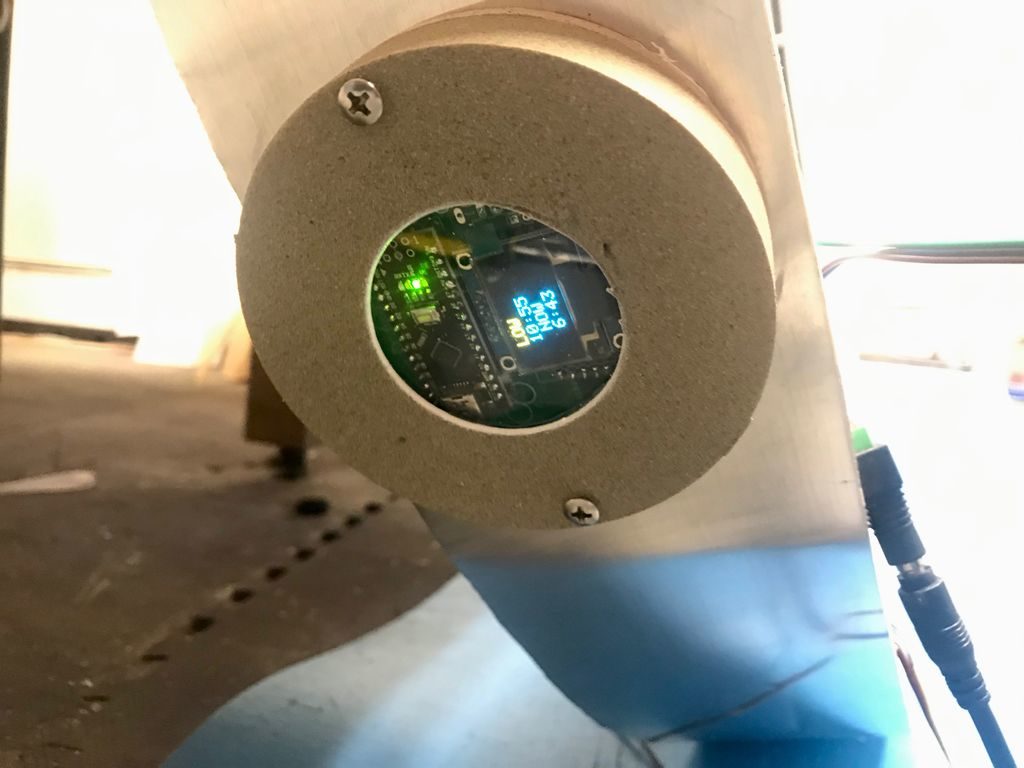 An RTC module for each Nano provides accurate timekeeping—thus proper tide and daylight indications—and a small monitor is used for maintenance tasks. It's a brilliant build that is certain to delight residents and tourists to the area alike!