Announcing the new Arduino Create Maker plan!
—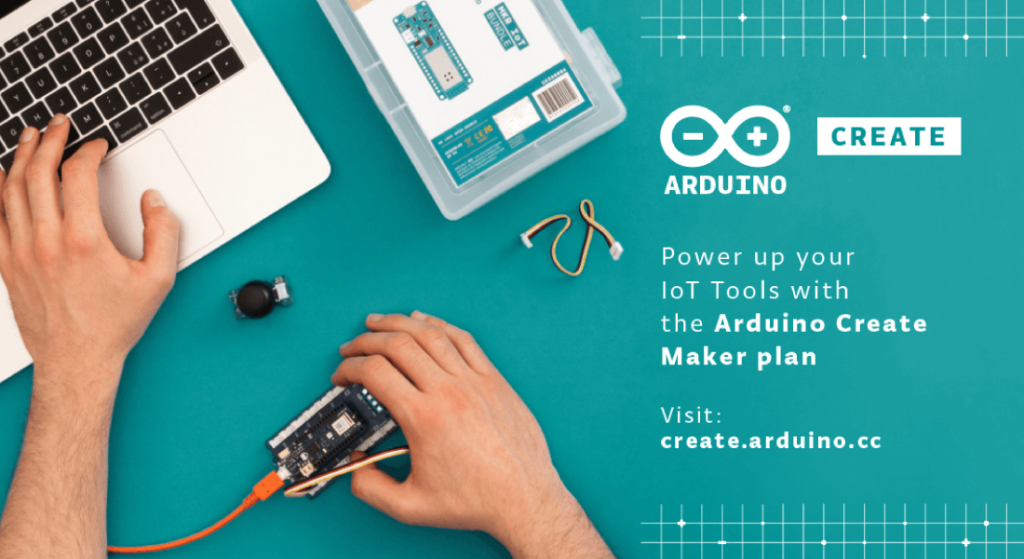 Arduino Create, the integrated online platform that enables makers and professional developers to write code, access content, configure boards and share projects, now offers users the ability to upgrade their service by opting for the Create Maker plan to experience the Arduino IoT Cloud to the fullest.

Aside from no ad interruptions in their working space, for a monthly fee of $6.99 USD (plus applicable taxes), Create Maker plan subscribers will enjoy an array of extra features and benefits over the free Create plan.
Here's a quick glimpse of what subscribers can look forward to:
250 sketches allowed in your sketchbook
200MB space to store sketches and libraries
Unlimited compilation time to verify code and upload it to your board
Five 'things' (connected objects) and 20 properties per each 'thing'
Access to set up and remotely control five of each cloud-enabled Arduino board type
Access to set up and remotely control three cloud-enabled Linux devices
Access to set up and remotely control one cloud-enabled generic third-party board
Custom library editing
Web Editor support for third-party boards (ESP8266)
Access to Arduino Create Chrome app
All of the above are in addition to the standard features that are available to all Arduino Create users, such as an always up-to-date online IDE and the option to tap into the power of the community on the Arduino Project Hub by browsing projects and making them their own. Users can share their builds and receive feedback from others, while the in-depth guided flows make it easy to configure online services like the Web Editor and Cloud.

Ready to subscribe? If you're fortunate enough to be one of the first 500 to do so, we'll include a FREE MKR WiFi 1010 board with your monthly plan!