A 3D-printed, Arduino Due-based MIDI jammer keyboard
—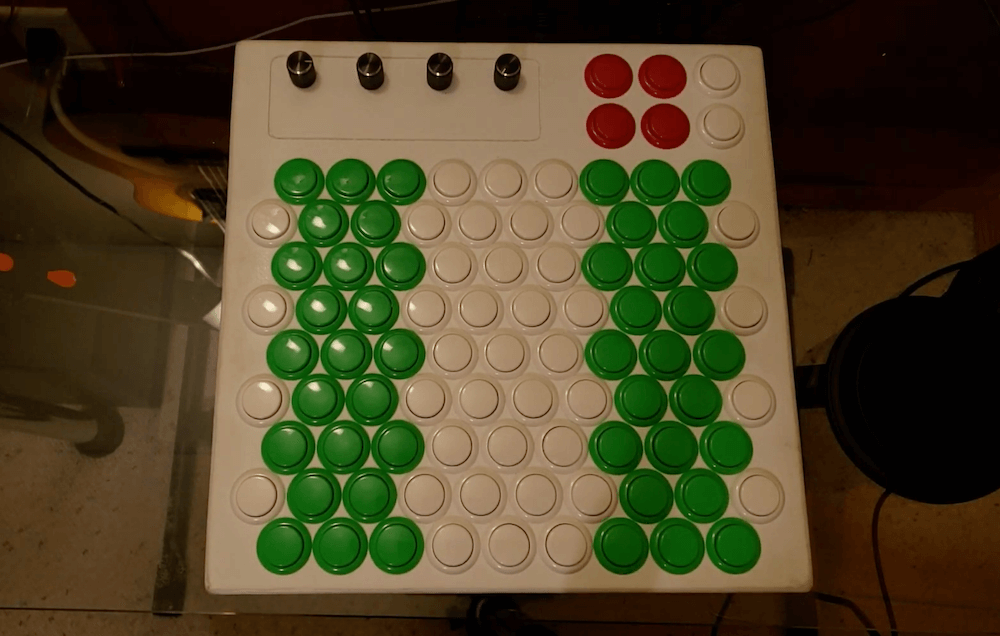 Michael Koopman wanted to learn piano. However, after finding this pursuit frustrating, he instead decided to assemble his own 3D-printed MIDI jammer keyboard, inspired by the AXiS-49 interface pad. 
His instrument is controlled via an Arduino Due, with 85 buttons arranged in a diagonal pattern. This allows for whole steps on the horizontal axis, fourths on one diagonal, fifths on the other diagonal, and octaves on the vertical axis.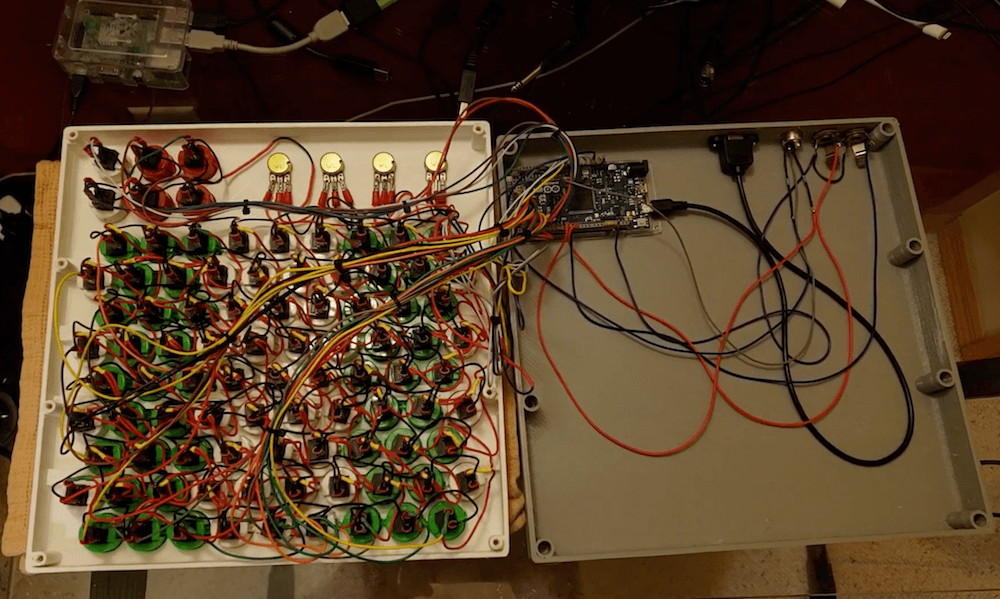 This configuration enables the device to be used in a variety of ways, and features an additional six buttons and four potentiometers to vary playing style, along with ¼ inch jacks for auxiliary inputs.
As seen in the video below, while Koopman had a hard time with the piano, apparently that wasn't case with his MIDI keyboard, as he's able to play it beautifully—even using two at a time around 8:15!