This drink machine pours, slices, and dispenses mint!
—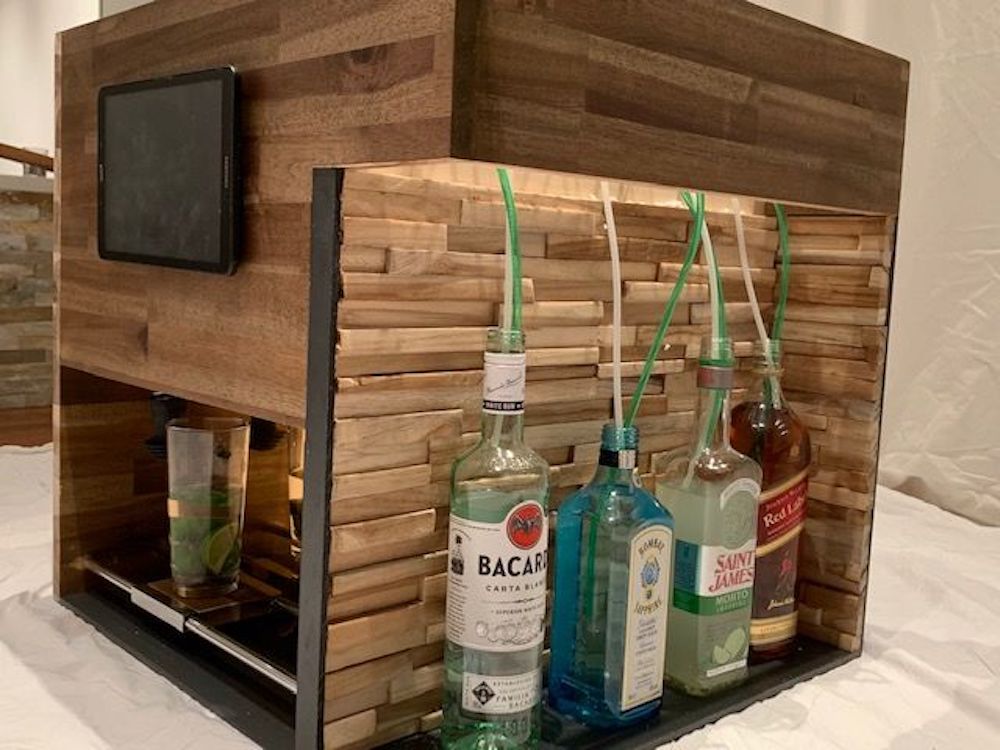 Automated cocktail machines can be fun projects, but this device by CamdenS5 takes things to a whole new level. Not only can it pour liquids from multiple bottles, but it chops limes, dispenses sugar and mint, and even features a refrigerated compartment to keep ingredients at the appropriate temperature.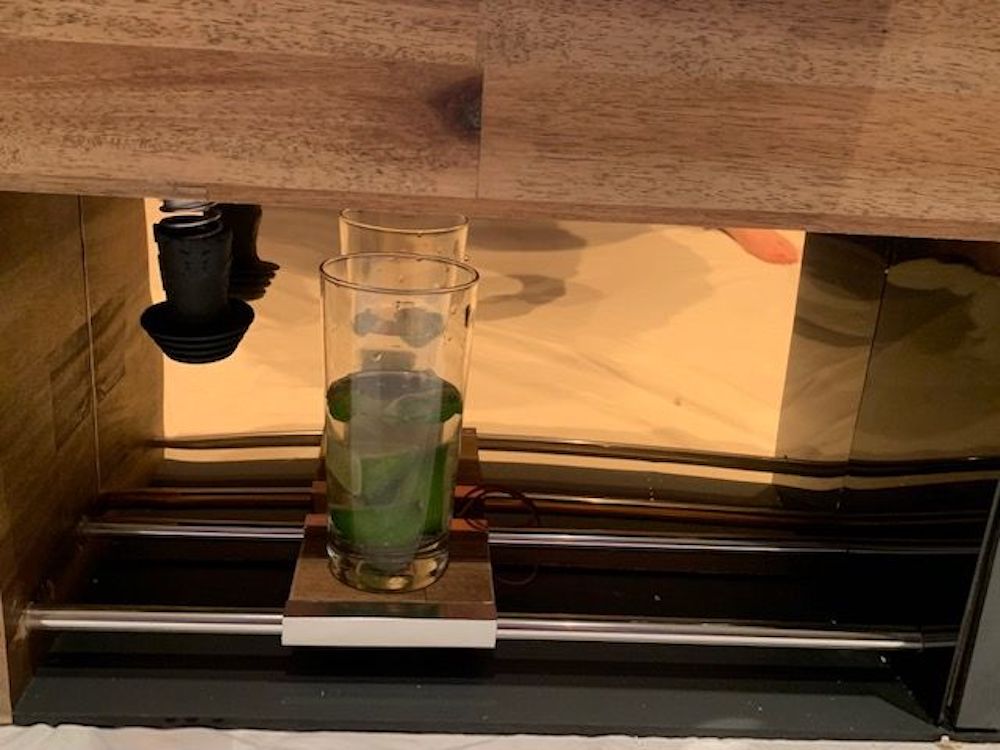 An Arduino Mega along with an Uno are employed for control, while user interface is provided by an Android tablet affixed to the front of the assembly.
There's a lot going on mechanically inside, including a linear actuator for chopping, and augers that dole out mint/sugar as needed.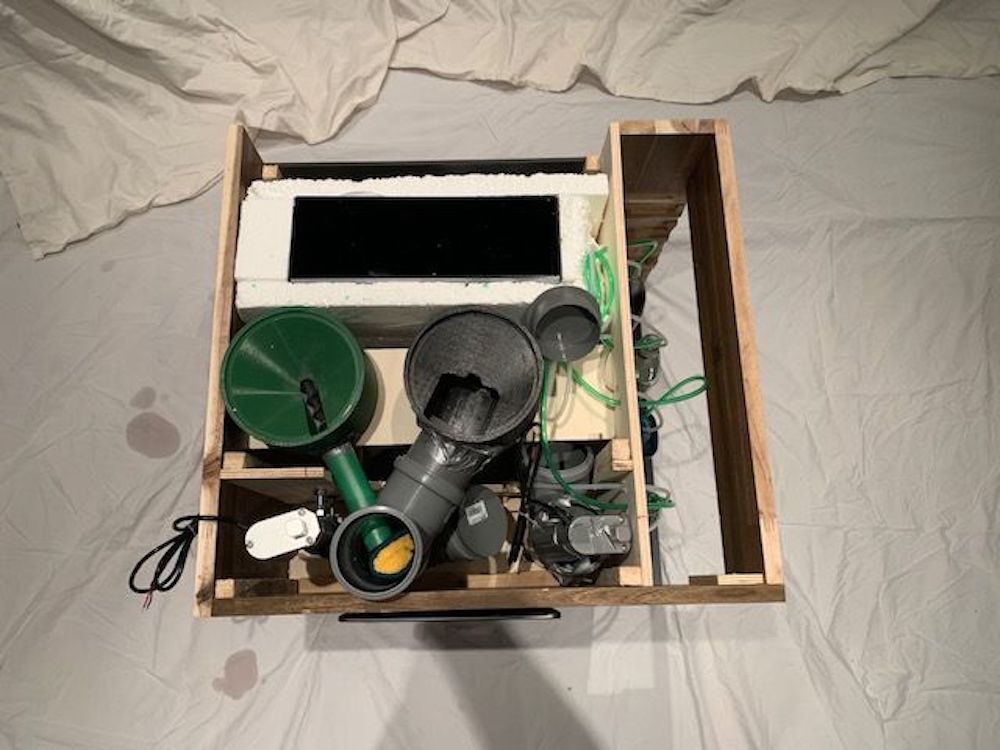 Details on the build are available here, with code/files ready for download, and an interactive Fusion 360 model that you can manipulate in your browser.