Arduino Day Community Challenge: Andruino and Home Automation
—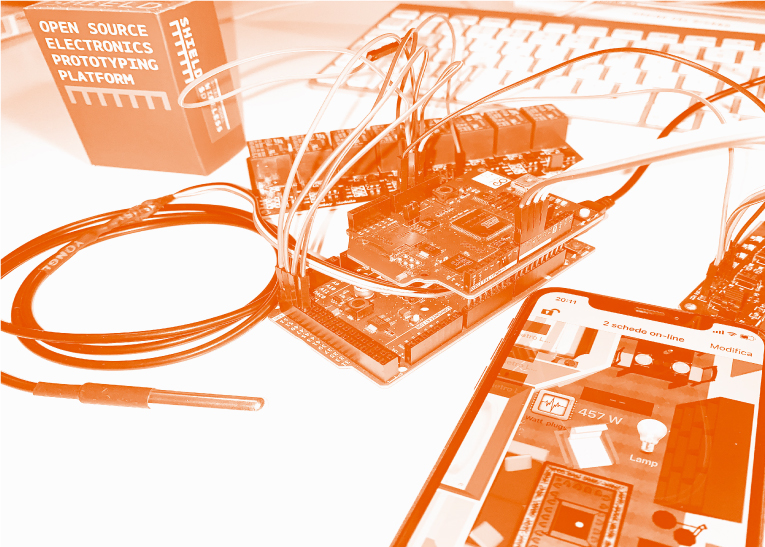 Back on Arduino Day, we announced the winners of the Arduino Day Community Challenge, awarding the best community projects and their impact on the local and global community.

The contest collected more than 120 projects from all over the world, broken down into seven different categories: home automation, social innovation, kids and education, environment and space, robotics, audio and visual arts, small scale manufacturing, and startups.

With this blog post, we want to inaugurate a series where we learn more about each of the winning entries. The first project highlighted is Andruino, the best submission from the 'home automation' category. Prototyped in Palermo (Italy) by Andrea Scavuzzo, Andruino is an Arduino-based smart home system that enables users to control the devices around their house in real-time via an accompanying app, the AndruinoApp.

What's the project about?

'The Andruino ecosystem is based on the AndruinoApp and a number of Arduino-compatible nodes (e.g. Arduino Mega, NodeMCU, ESP8266 or STM32 Nucleo boards). Once the hardware is configured with the AndruinoApp, users will be able to communicate with their nodes (over a proprietary IoT infrastructure), checking their status, and controlling the devices in real-time. For instance, with Andruino you can control the room temperature, the humidity, and check if your door is locked all in an instant via your phone. Moreover, you can also record the data and create graphs to analyse consumption around your home to make it more efficient.'

What inspired you to develop this project?

With my phone in my hands, I thought that my mobile device was the best interface for my Arduino.

What is the impact of Andruino on the local/global community?

I have created an easy to use, open-source and inexpensive remote control system for the home… almost everyone can benefit from it.

What are the next developments for your project?

I want to prototype 'Garagino,' a remote control system for my garage.

How can we learn more about Andruino?

You can visit my website, or check out my write-up on the Arduino Project Hub.

Watch the video below as Andrea Scavuzzo presents Andruino to the Arduino community.