Omni-wheel robot slides across the paper as a mobile plotter
—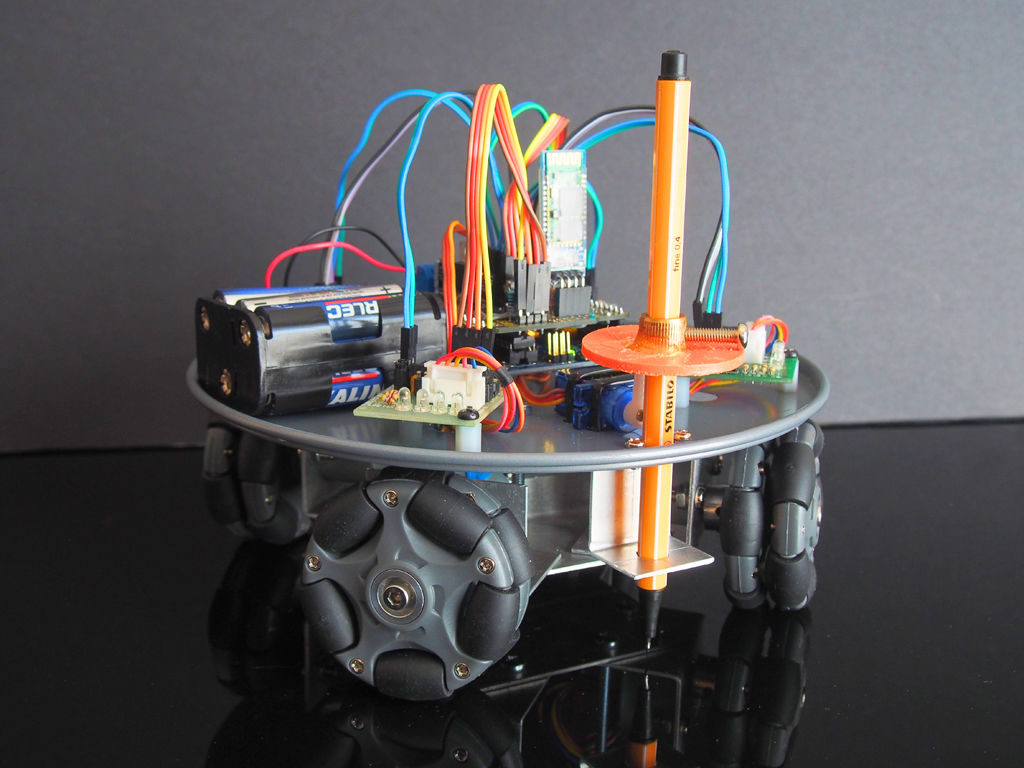 Retired maker "lingb" created an omni-bot, with four wheels that allow sliding motion in the X/Y plane courtesy of their perpendicular rollers. While that alone would have been a fun build, he also attached a pen, along with a servo-based lifting mechanism, turning this robot into a free-range plotter!
The device is controlled by an Arduino Uno and Bluetooth module, and takes movement commands via a linked smartphone or tablet. Four 28BYJ-48 stepper motors with ULN2003 drivers move each wheel, though outputs are shared between opposite motors to save on I/O. 
This means that rotating the robot isn't possible, but as shown in the video below, this isn't needed to plot straight and curved lines with good accuracy.