New search engine and Arduino reference!
—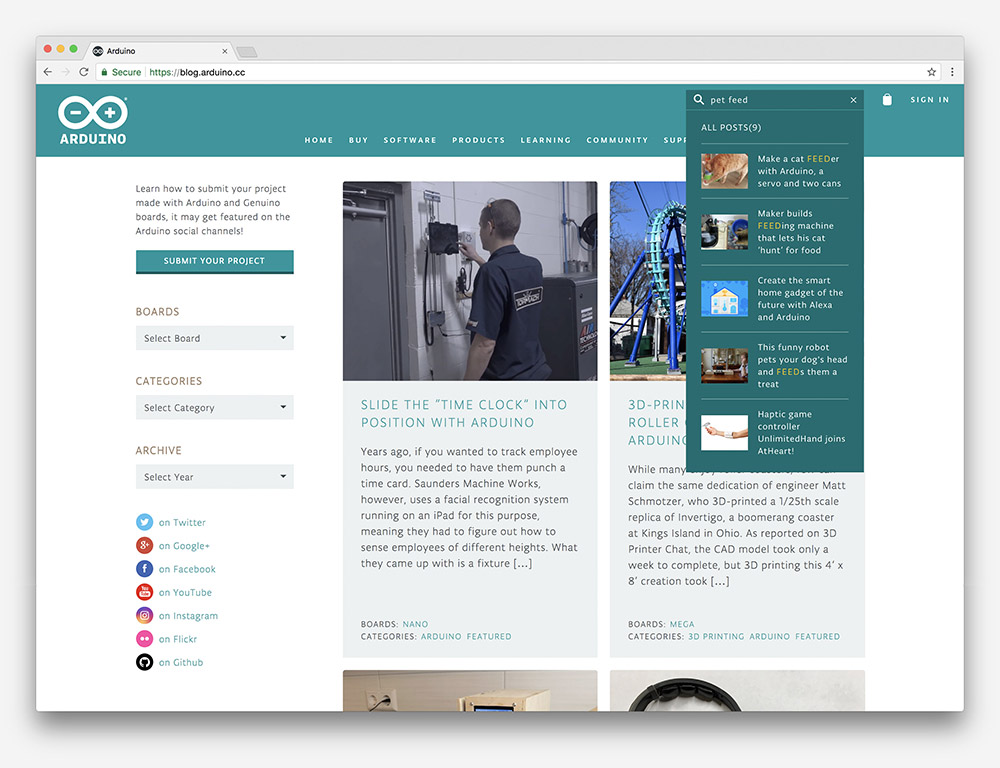 The Arduino web team has working hard behind the scenes improving our legacy systems. Now, it's time to work on something more interesting for the team and more useful for our community! From here on out, we will update you every month on the latest and greatest activities…
Today, we are announcing a pair of major features that are only a mere preview of what you can expect to see from an Arduino user's point of view:
The blog has a new search engine that is much faster, more precise, and allows readers to filter results.
The Arduino reference is now quicker,  mobile-friendly, and completely open to contributions. You can check out our GitHub reference repo here.
Let's look at how those two features work and how they are implemented. The search engine is powered by our provider Algolia, offering an impressively fast search engine and enhanced UX. Our goal is to integrate it with each of our websites and finally have a unified search for all Arduino-related content.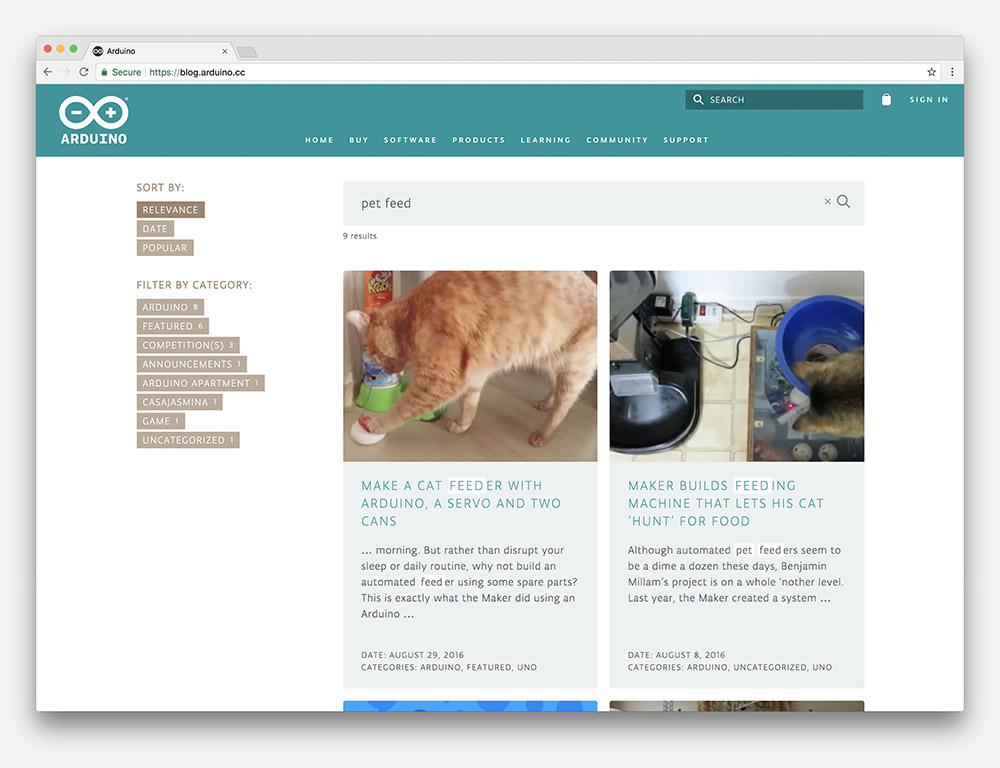 We are going to be testing the search engine for a bit on the blog and eventually roll it out to our websites.
Perhaps what we are most proud of, though, is the new reference engine:
Arduino users can directly contribute to the reference by creating a pull request here.
We are going to support multiple languages. In fact, some users have already helped us in creating French, German, Korean, Italian, Japanese, Portuguese, and Spanish versions.
As soon as a new pull request has been merged, the system deploys to our website automatically, and if someone modifies the English version of the reference, all other language repositories are going to be notified as well.
This is just the beginning with much more to come. Stay tuned!