Slide the "time clock" into position with Arduino
—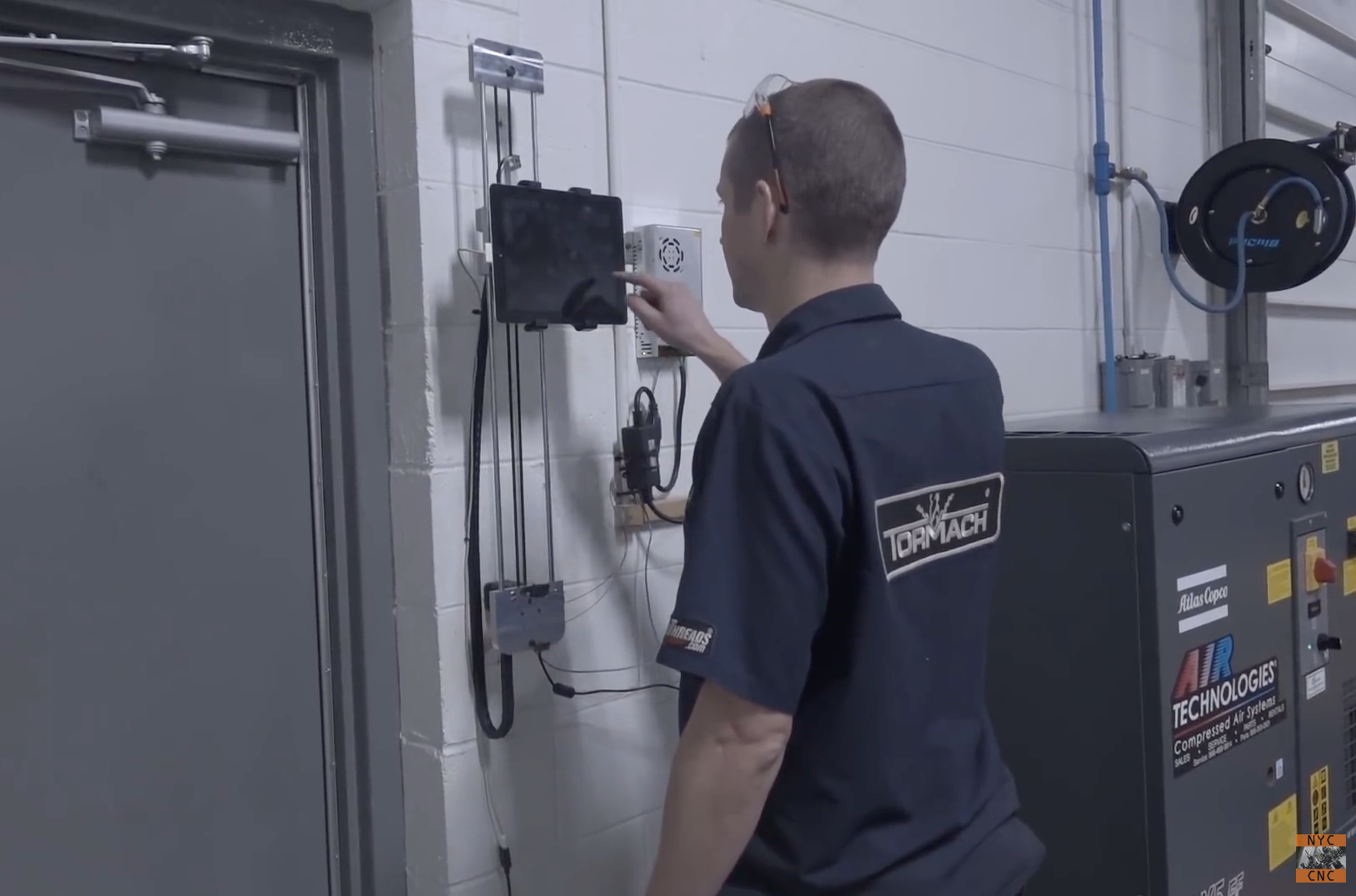 Years ago, if you wanted to track employee hours, you needed to have them punch a time card. Saunders Machine Works, however, uses a facial recognition system running on an iPad for this purpose, meaning they had to figure out how to sense employees of different heights. What they came up with is a fixture that automatically raises and lowers the tablet, using a stepper motor and linear rails.
The project employs a Lidar sensor on the bottom of the device to detect employee presence, and another above the iPad's mounting hardware to sense when it's at the correct height, moving until the top sensor is clear. Control is provided by a pair of Arduino Nanos.
Be sure to check it out in the video below!