Smartwatch convenience 'moves' to the next level
—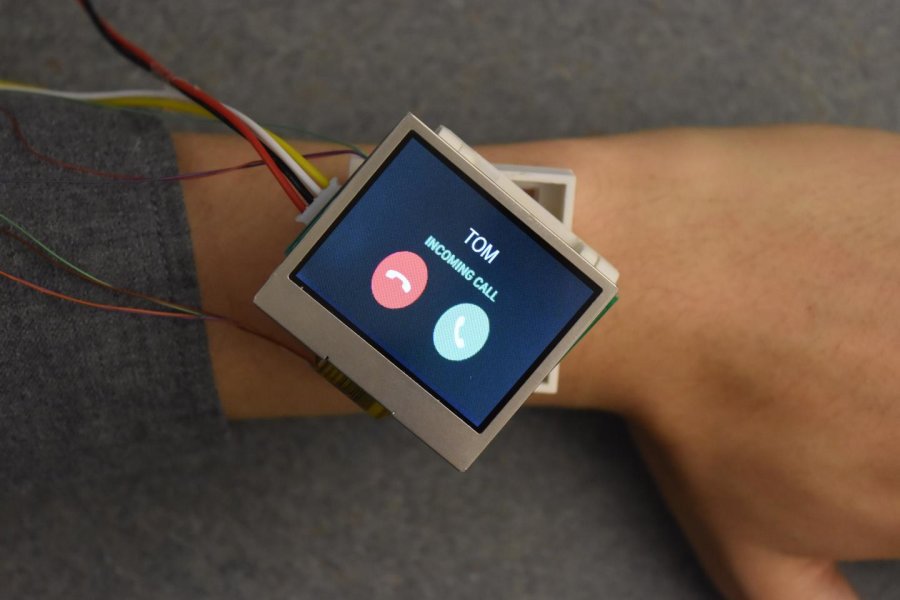 To address the limitations of today's fixed-face watches, researchers have come up with an actuated smartphone concept that physically moves itself using an Arduino Due, Bluetooth and several motors.
Receiving Internet notifications has gone from using a computer, to checking them on your smartphone, to now simply seeing them come in on your wearable device. On the other hand, you still have to rotate your wrist into the right position to see the screen. Worse yet, if you want to show others what is on your wrist, you may even have to twist your arm awkwardly.
Fortunately, there is a possible solution to this scourge in the form of Cito, which bills itself as "An Actuated Smartwatch for Extended Interactions." This design can move in five different directions–rotates, hinges, translates, orbits and rises–potentially making viewing more convenient, or even providing haptic feedback. Prototype electronics are housed inside a control box on the upper arm, but presumably would become much smaller in a production version.
You can see the team's entire paper here, or read this write-up for a more involved summary.
Photo: Jun Gong