Building a pool-playing robot prototype with Arduino
—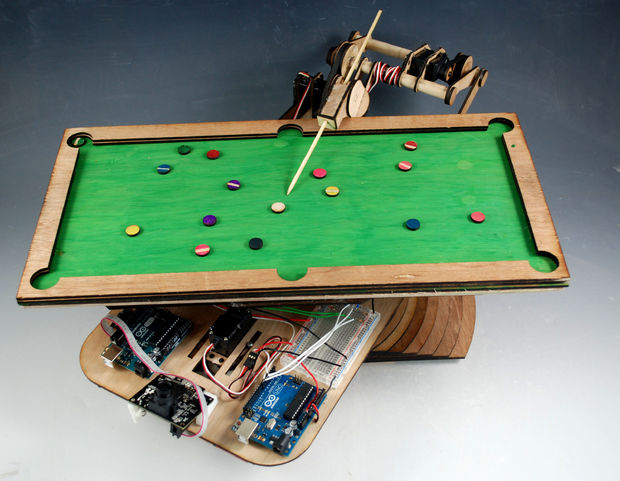 Building robots can be (relatively) easy if you'd like something to wander around your room and avoid obstacles, but for complicated control tasks, like shooting pool, things need more development. Engineer "Bvarv" has been working on just such a robot, which currently exists as a one-sixth scale model.
Though it's not currently capable of playing the game, the device uses some interesting tricks, including a frame supported by a pattern of increasing-diameter pieces of wood, a custom bearing made out of slingshot ammunition, and limit switches to control the billiard bot's orientation.
For this project, Bvarv employed a pair of Arduino Unos and a PixyCam vision system, along with some servos, belts, and gears. While we may still be a few years away from a full-scale robotic opponent, you can check out the entire build over on Instructables and follow along with his progress in the videos below.