Arduino Day Turin: Call for projects and volunteers!
—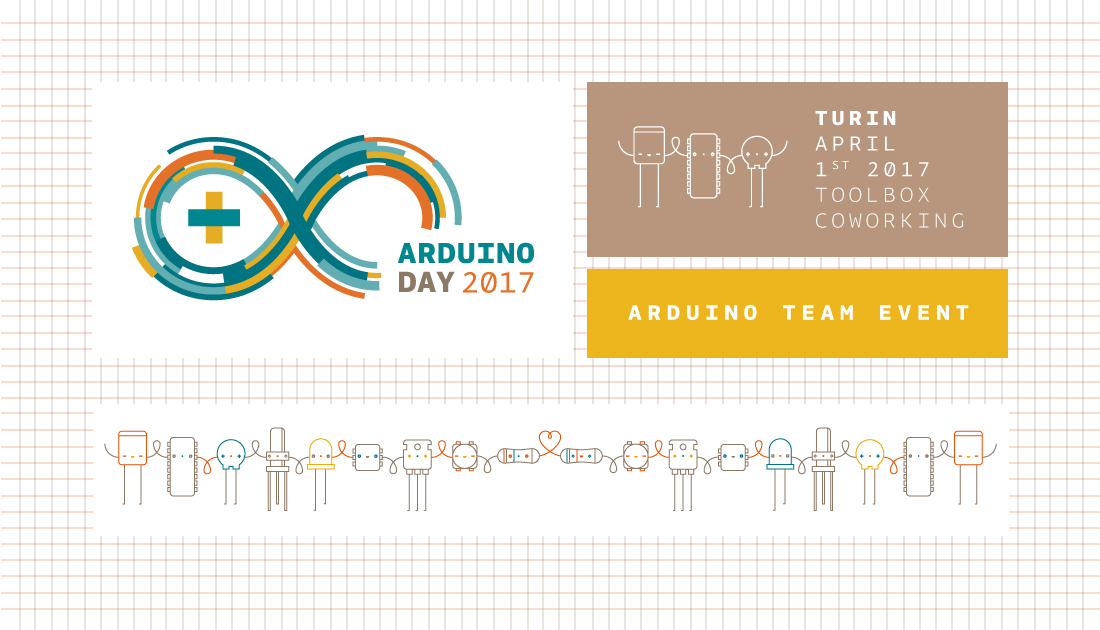 As recently announced, Arduino Day 2017 will be celebrated on April 1st. (If you want to organize an event of your own, please submit your proposal by March 11th.) Though festivities will be taking place worldwide, the Arduino team will be holding this year's official event at Toolbox Coworking in Turin.
The Arduino Day Turin program (11am – 6pm), organized in collaboration with Fablab Torino, will include an exhibition area with boards and projects, a talk area with speeches by Massimo Banzi and other Arduino co-founders, a workshop/demo area with free activities for kids–with the Fablab for Kids team–and adults, as well as an Arduino store with special prices and offers.
We are currently seeking projects for Arduino Day Turin's exhibition space: if you are an individual or team of Makers and would like to show off  your creations, feel free to fill out this form by March 18th. If you are an Arduino enthusiast and want to help out, we are also looking for volunteers (application here) to welcome guests, document the event, and assist the Arduino crew.
Over the next few weeks, we'll be sharing more news and updates on Arduino Day Turin's agenda and activities. In the meantime, don't forget to post and invite your friends via ia social media using the hashtag #ArduinoD17!